If a donation cannot be claimed against it will have a reclaim status of Error and be excluded from the claim. To find out what the error is use the column selector button - highlighted in yellow below - to include the ErrorDetails column - as shown in green - this will enable to find out what the problem is.
When you correct the error the donation will be included when the claim is refreshed - see below for more information about correcting errors.
Any donations with errors in the Ready Claim don't get submitted as part of the claim to HMRC. Instead, when the Ready Claim is submitted, they get added to the Active Claim and any corrections get applied to them there ready for the next submission.

Address Line 1 too long
The first line of the address can be up to 40 characters long - both house number or building name and street road name (see below) are included in the submission to HMRC so together these must be within the 40 character limit. You can move address information into the 2nd address line to keep within the 40 character limit.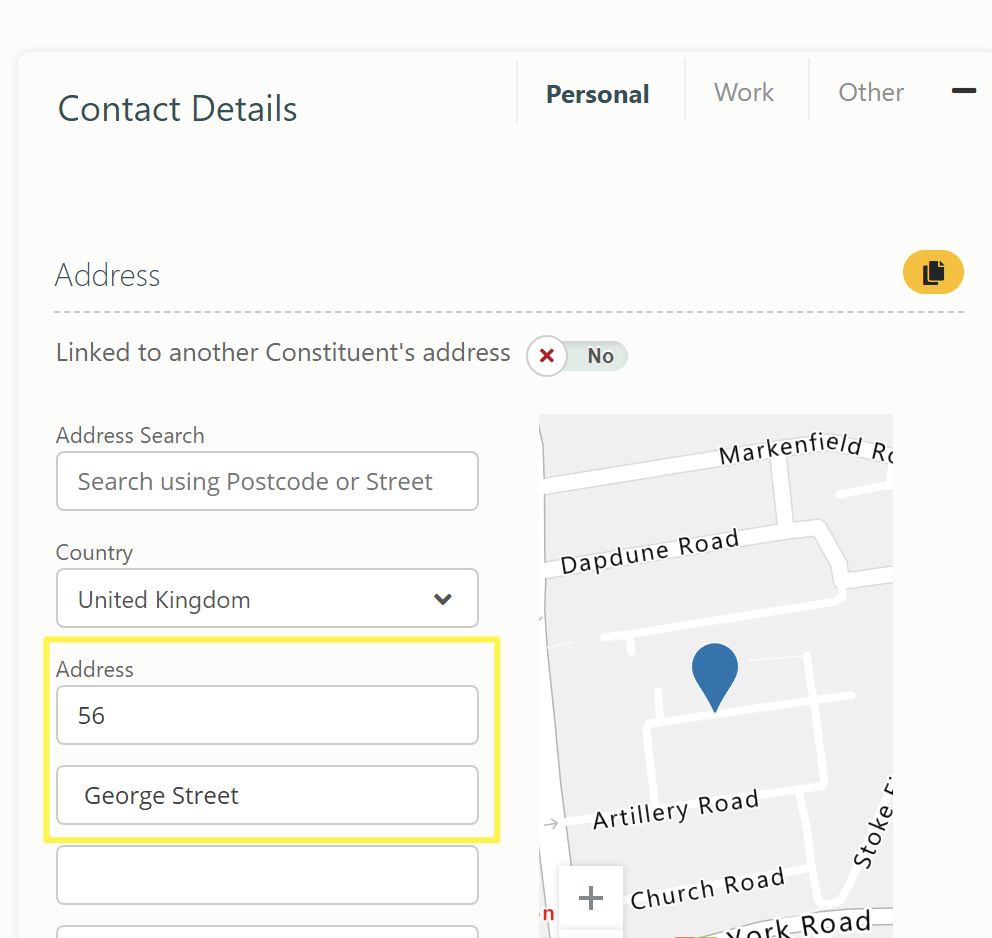 Postcode invalid - the postcode must be a valid UK postcode
Address Line 1 missing - the address line is missing on the constituent profile and will need to be added
Tax Payer Title and Name
Problems with the taxpayer title and name must be corrected on the gift aid declaration on their timeline - rather than on their profile

Title too long - The taxpayers title can contain up to 4 letters but no punctuation - i.e. Mr is ok but Mr. is not
Forename or Surname too long - these can contain up to 35 characters
Missing Last Name - the last name is missing on the constituent profile and Gift Aid Declaration