Donorfy sends notifications when you appear to have signed in from a new device - this is a warning in case someone is using your sign-on.
The notification includes information about when and where the sign on happened, for example: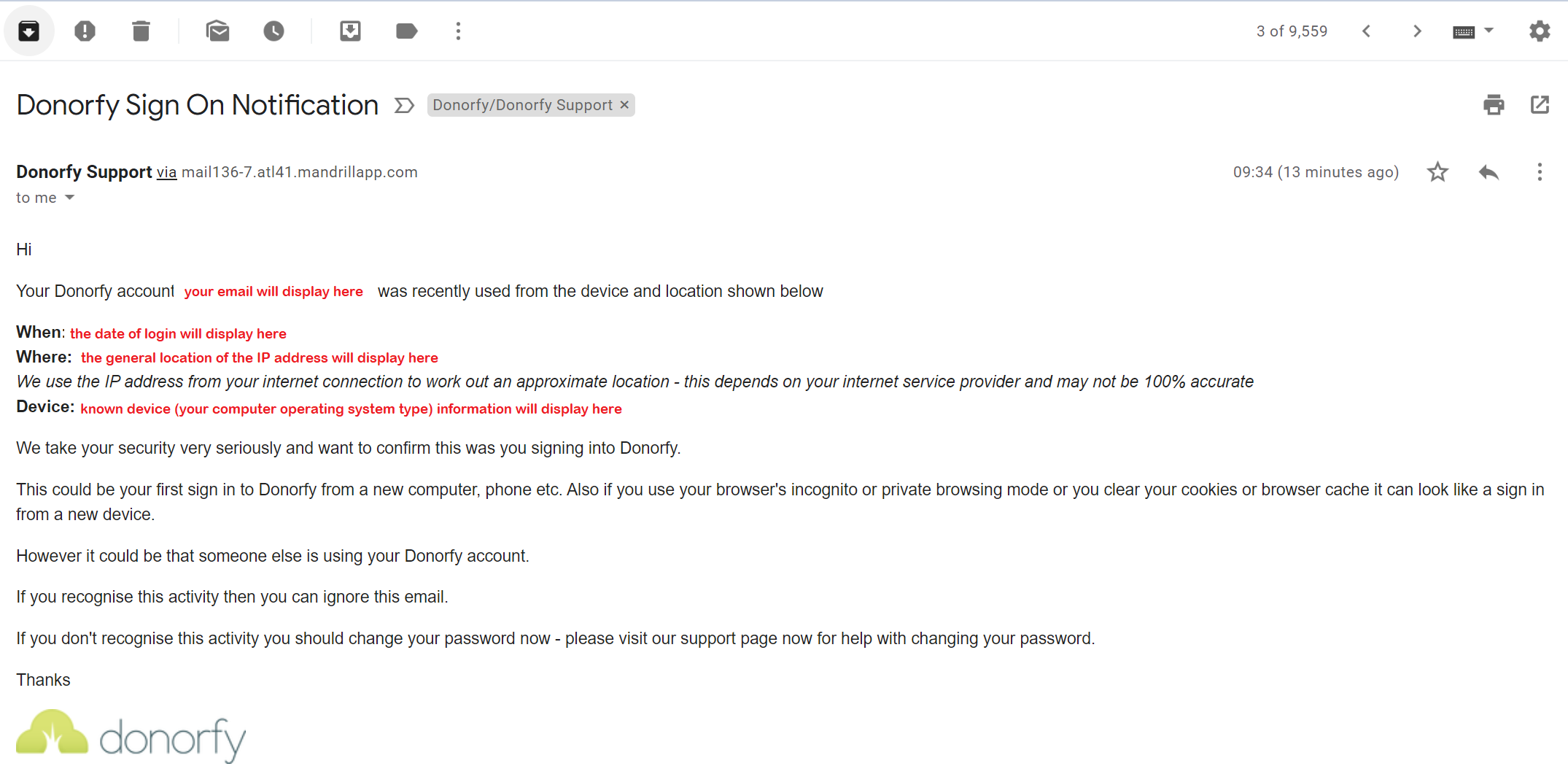 The location is determined from your IP address - which we lookup against a directory. This is the only method we have of identifying the location but it is not always accurate
Accuracy rates on naming the town or city from an IP address vary between 50%-80%.
Determining the country is 95%-99% percent accurate, for reasons that have to do with how IP addresses are allocated and registered.
Sometimes we cannot figure out a location from an IP address so the 'where' is unknown.
If you are in any way suspect that the login was not yourself, then we would suggest to reset your password as per the article: Changing Your Username or Password or Resetting your password / Forgotten your password