To get started claiming Gift Aid with Donorfy you need to register with HMRC to use 'Charities Online' - see this page for more information.
Once you have registered HMRC will provide you with a sender id and password in Donorfy go to Financial > Gift Aid - click on the Settings tab and complete the fields.
Important
When entering your information in the Gift Aid Settings tab please ensure that they are exactly the same as the details the HMRC holds for your organisation. Any incorrect detail will result in a failed submission - see HMRC rejected a claim - Authentication Failure
If your government gateway password is longer than 12 characters only enter the first 12 into Donorfy.
Once you have entered your details click on Save Settings
To check you have entered a valid Sender id and Password click Test Sign On. If the test fails you will need to correct the Sender id and Password in Donorfy or verify with the HMRC.
Once the test has been successful, you can opt to toggle the Submit Gift Aid Claims to HMRC to Yes and then click on Save Settings. This will then ensure that your Gift Aid Claim follows the automated claim process in Donorfy.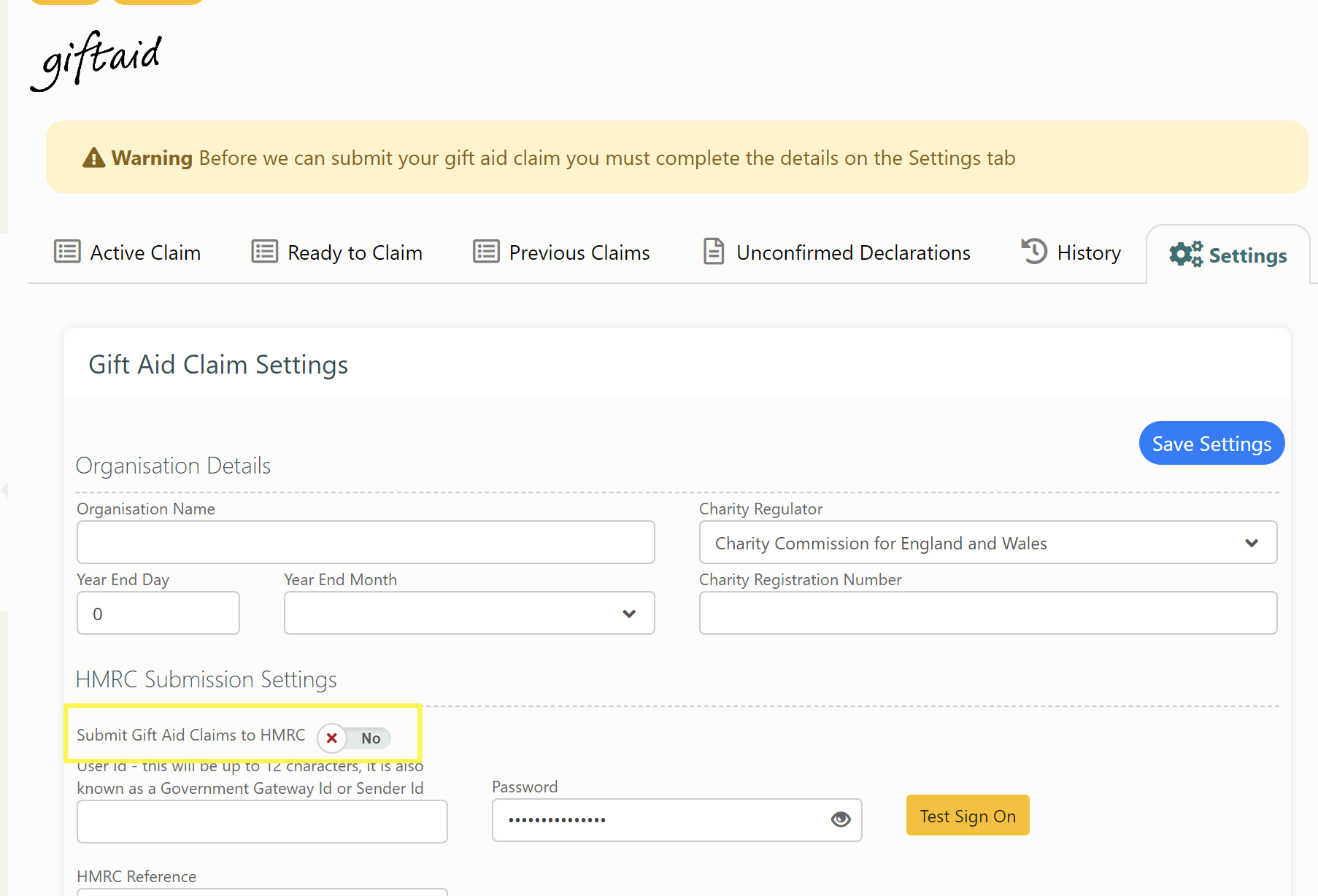 Donorfy will automatically start building up your claim as per How is a Gift Aid Claim compiled and submitted? Eligibility explained.
If you do not wish to claim Gift Aid at this time set the Submit Gift Aid Claims to HMRC to No. This will stop the automatic claims that happen monthly and also any manual claims. Once you are happy to proceed with your claims set this button to Yes