When donations are made via a web widget or donation page created for a campaign they are automatically processed and the details are added to Donorfy.
To see more detail click on the + next to the Financial menu and then click on Online Donations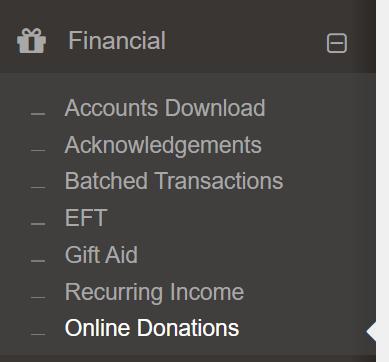 This will display three tabs
To be Resolved - these are any items that require your attention
History - shows details of the updates that have happened over the last 30 days
Errors & Info - shows any errors that have occurred with online activities such as donations, sign ups, integration syncs

It is possible to be notified about new errors. Your web developer will need to catch the response error, log it to Google Analytics, and then set up a custom email alert there.