You can use Loqate Address Capture (formerly known as PCA Predict Capture+) to look up addresses in Donorfy, this is available
in the Donorfy Constituents form when you add or change constituents
in the online donation widgets
in the Campaign donation pages
in Donorfy Forms
NOTE: the integration uses Loqate's API.
Please check Loqate's website for the availability of the API for your organisation. It may not be available on certain price plans - this beyond Donorfy's control.
To link Donorfy with Loqate you need to do the following
Create an account with Loqate - ensure you complete the sign-up process and sign the service agreements.
Log into your Loqate account - find the New Service button and create an Address Capture API service (choose API Key and click on SET UP) - when creating the service you should:
Log into Donorfy - go into Settings > Configuration > Loqate
The following screen will be displayed: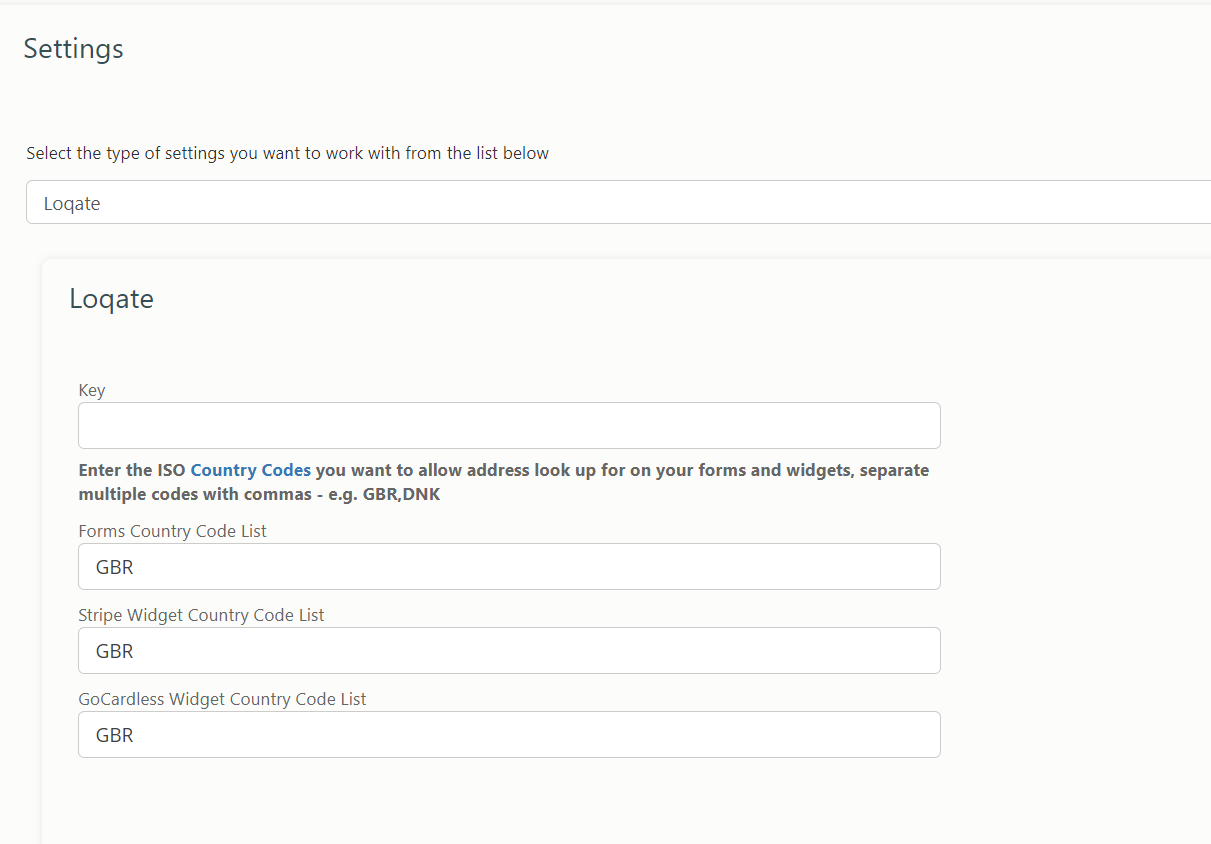 Enter the service key you copied into the Key field
optional - if you want to allow address lookup on your web widgets enter the codes for the countries you want to allow address searching for. You need to enter the ISO codes for the country - e.g. GBR for the United Kingdom. If you enter more than country code separate them with commas - e.g. GBR, FRA
When adding new constituents or changing the address of existing constituents Donorfy will search address information for the country associated with the address - if the address does not have a country then we will search for UK addresses.