Soft crediting is the act of assigning recognition of a donation to another party or parties who are not the actual donor.
For example, Mr A gives £1,000 but you wish to assign 50% of the value of that donation to Mr B who encouraged Mr A to make the donation in the first place.
In Donorfy a payment may be soft-credited to another constituent or constituents, for actual values or percentages of the gift. They need not add up to 100%.
Here's how you do it:
when adding a Transaction, expand the Payments section by clicking the more/less on the right-hand side: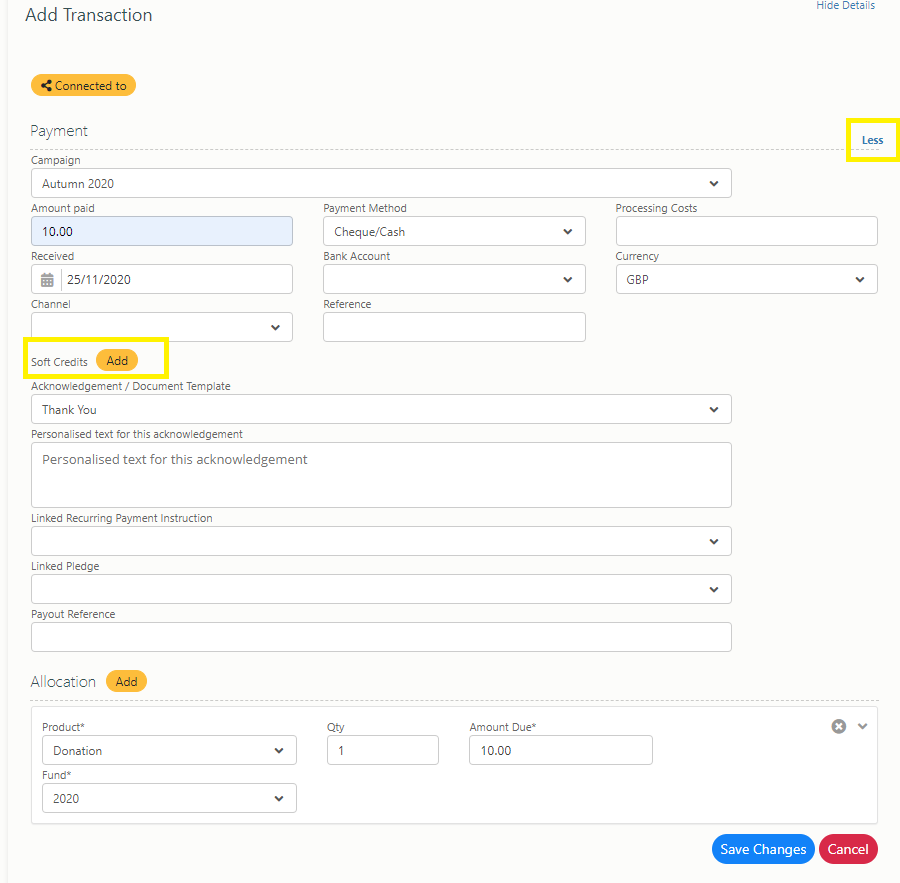 Click the orange Add button next to the Soft Credits section
Find and select the first constituent you want to recognise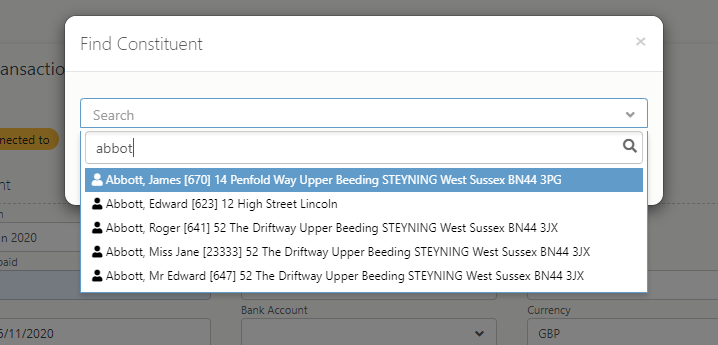 enter either a percentage, in the first field, or enter a value in the second field (if you enter a percentage it will work out the value for you)
enter any comments and click on the Save button.