This article explains how to set up one-off documents within Donorfy that you can send to your constituents by either email or by post.
Within Settings > Configurations > Acknowledgements & Documents - see this article for help with settings.
Add a new document - indicate how the document will be sent (either email or mail) if you want to record the sending of the document on the constituent's timeline you can specify the Activity Type to use.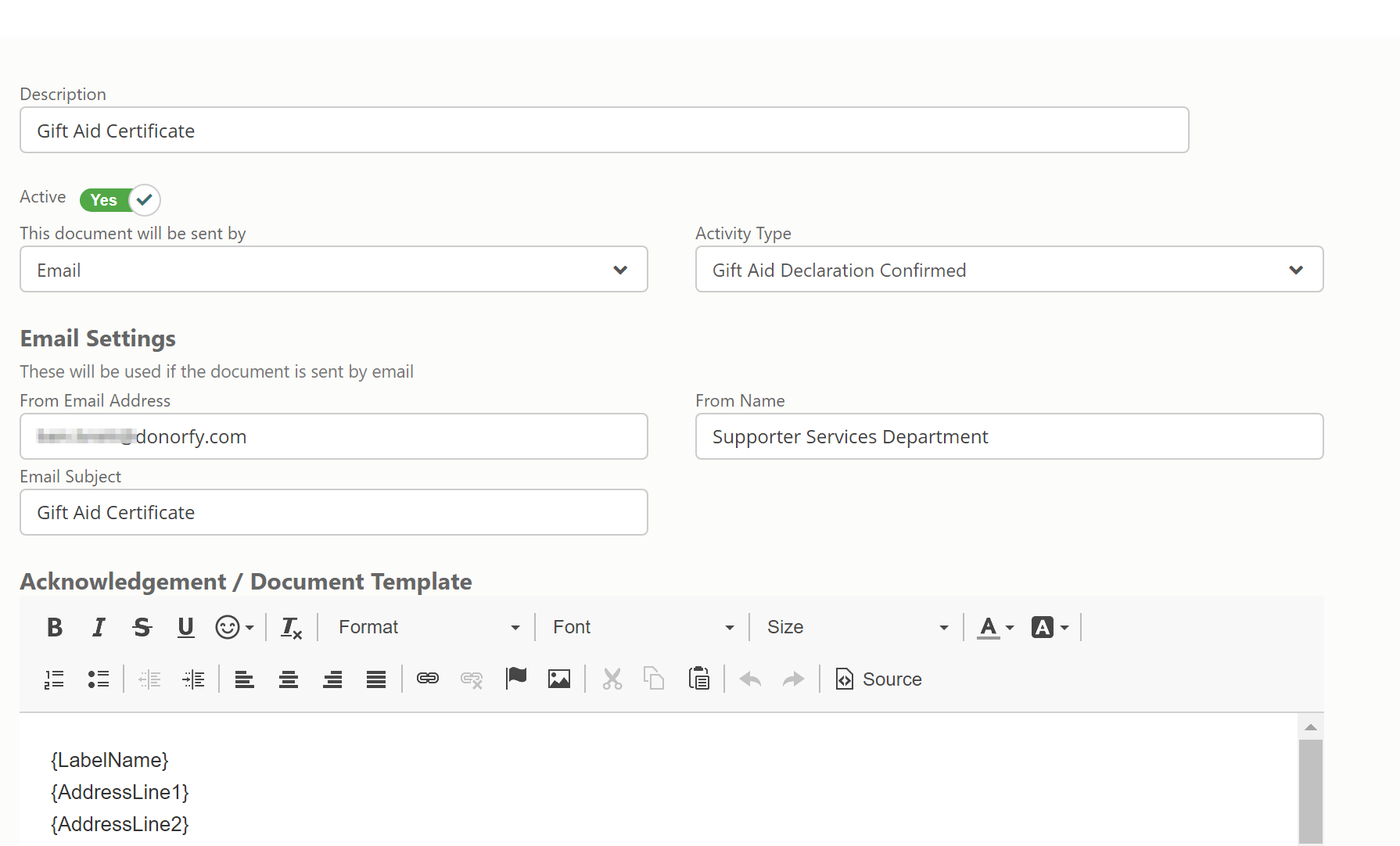 If the document is being sent by email you can provide default values for the from email address, from name and subject - these can be changed when you send the document.
Under 'Acknowledgement / Document Template' enter the text of your document. You can create your document in a word processor (e.g. Word) then copy and paste from there into your template this will retain most of the layout & formatting - use the clipboard function to do this

Copy and paste
Please note that the behaviour of cut and paste varies a bit between browsers and things are more locked down on a Mac.
Images
You can also include pictures see this article.
Placeholders
You can find all the placeholders available in this article.