If your bank can provide you with a file of Standing Order payments in a format known as BACS Standard 18 - example shown below - you can match them to Recurring Payment Instructions in Donorfy as follows.
If you cannot get a file in this format see this article for an alternative approach
This format of file may be called something different by your bank e.g. reconciliation report and be downloadable from your internet banking.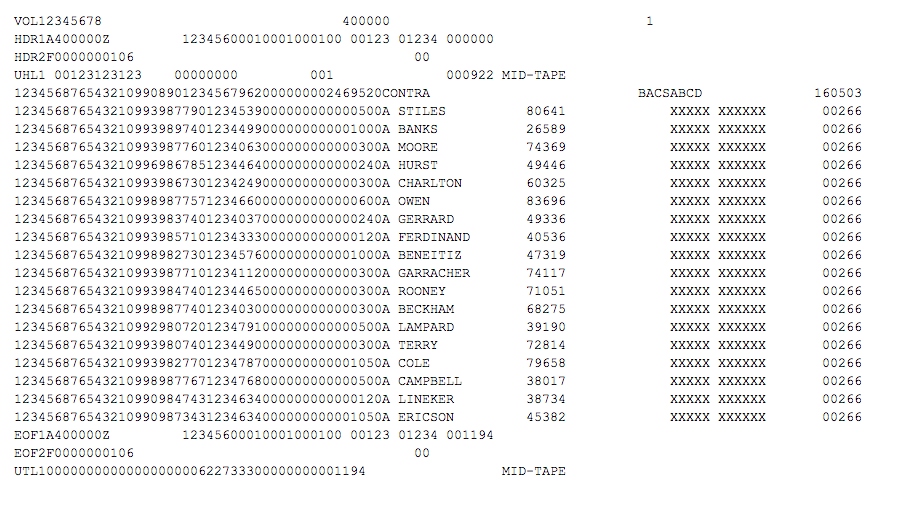 Requirements

This is a Professional-only feature. Essential subscribers, please contact us to find out more about upgrading.
Recurring Payment Instructions
Each constituent that is making a donation by Standing Order needs a recurring payment instruction - as per the screen shot below - the
Collection Method must be Standing Order
Reference must the reference the bank includes with the payment
Optionally you can store partially masked out sort code and bank account numbers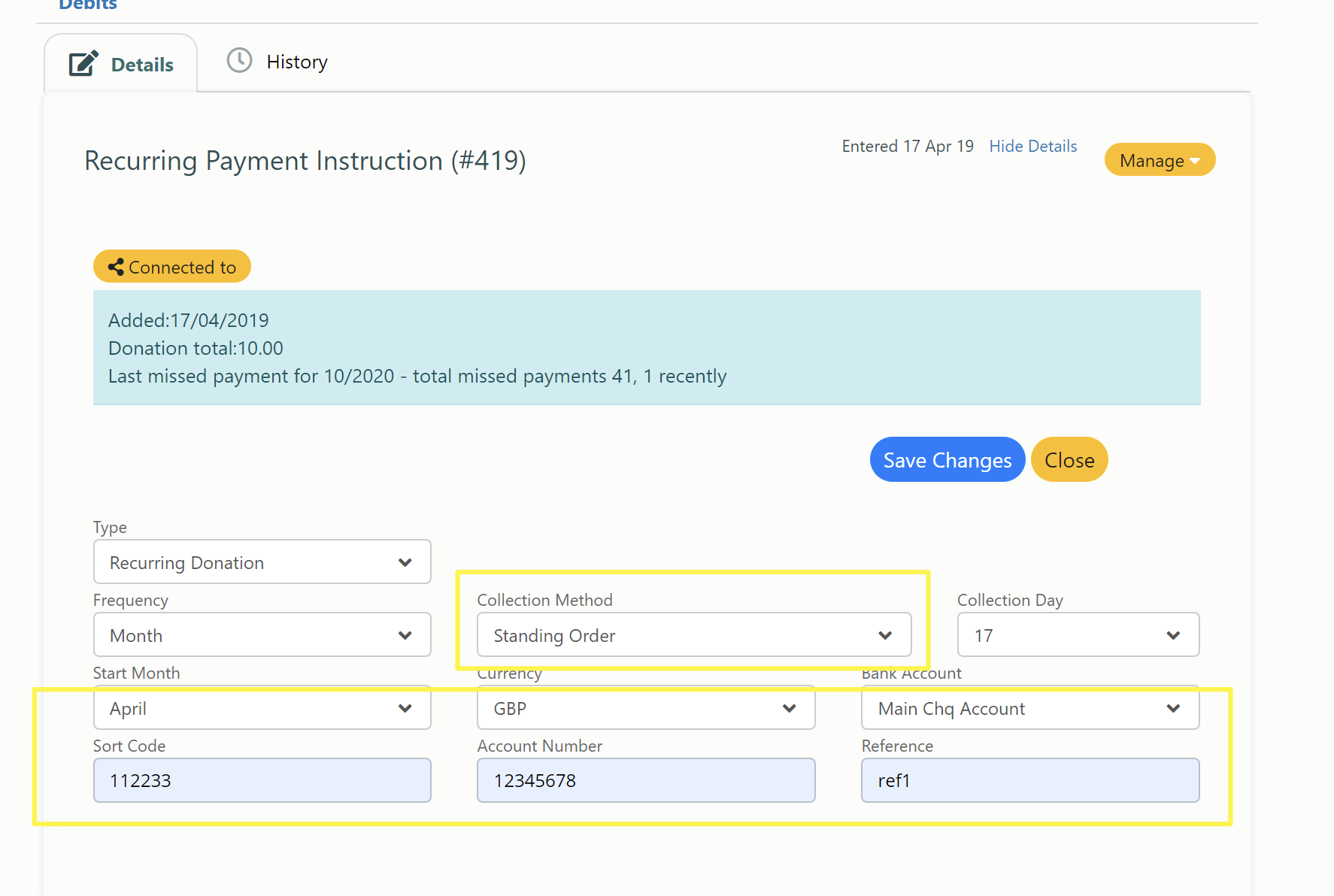 A collection method of Standing Order should be considered as a Recurring Gift.
See this article for details - Flagging donations as Recurring Gifts
Importing the Payment File
From the Data Management menu choose File Upload and upload your bank file - Donorfy will use the reference to find the recurring payment.
If one or more references cannot be found a warning message will be displayed, if you apply the file any matched payments will be added to the constituents timeline and unmatched payments will be ignored.
You can download the file to see which payments cannot be matched