You can add historic or recently received Transactions to a Constituent's Timeline so you have a more complete picture of their giving. This can be done directly from the Timeline or added via the File Uploader.
To ensure the Transaction appears in the correct place on the Timeline and reports correctly on the Giving Stats and Dashboard tiles the dates will need to be set correctly on the transaction.
The date fields to set are:
Date Paid / Transaction Date - this is the date on which the donation was made
Date Due - this is the date the payment was due
Accounting Date - this is the date for your accounting period. This date is also used for the Giving Summary Stats and Dashboard tiles.
Adding via the Timeline
Add the Transaction in the normal way. Open the Transaction sections by clicking on the small arrows to the right, as highlighted below, to reveal some further fields. Set the correct dates for the donation in the highlighted date fields.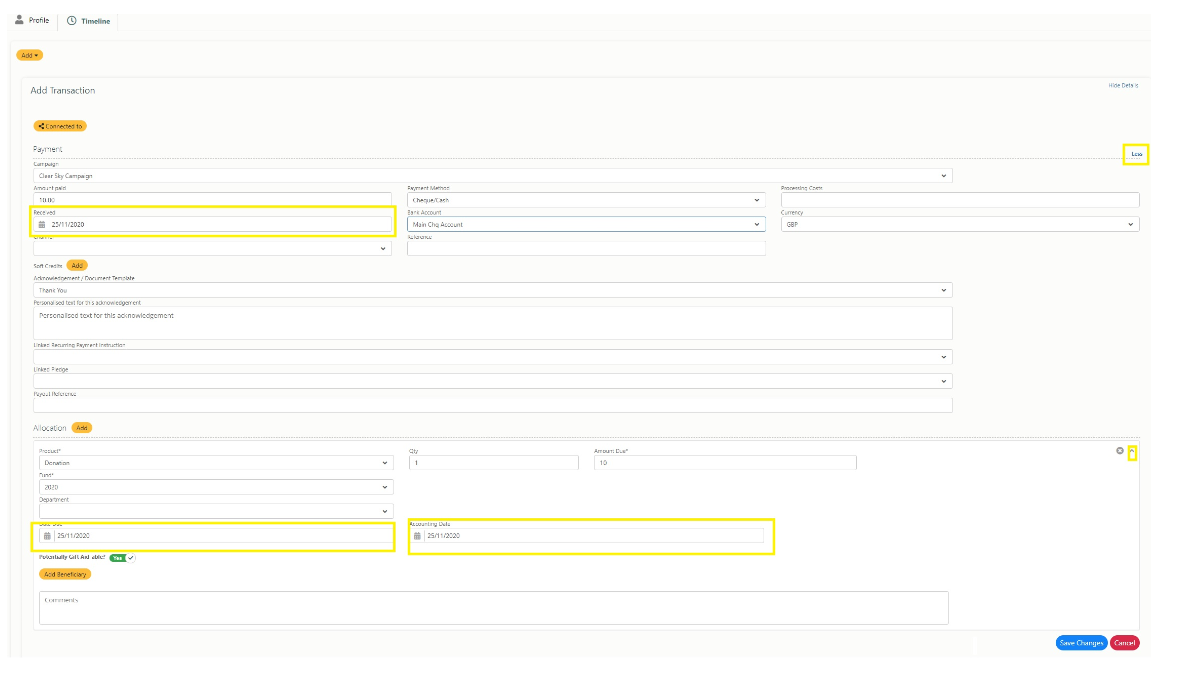 Via the File Uploader
Transactions can be added in bulk via the File Uploader, the date fields are columns within the template and should be set accordingly.
This guide will assist with the upload: Updating Transactions using the File Uploader