After your gift aid claim has been submitted to HMRC it can be viewed and downloaded from the Previous Claims tab under Financial > Gift Aid - see screenshot below.
Go to the Previous Claims tab, select the claim you want to view - the claim will be shown - you can download the claim by pressing the download button (the cloud with the down arrow)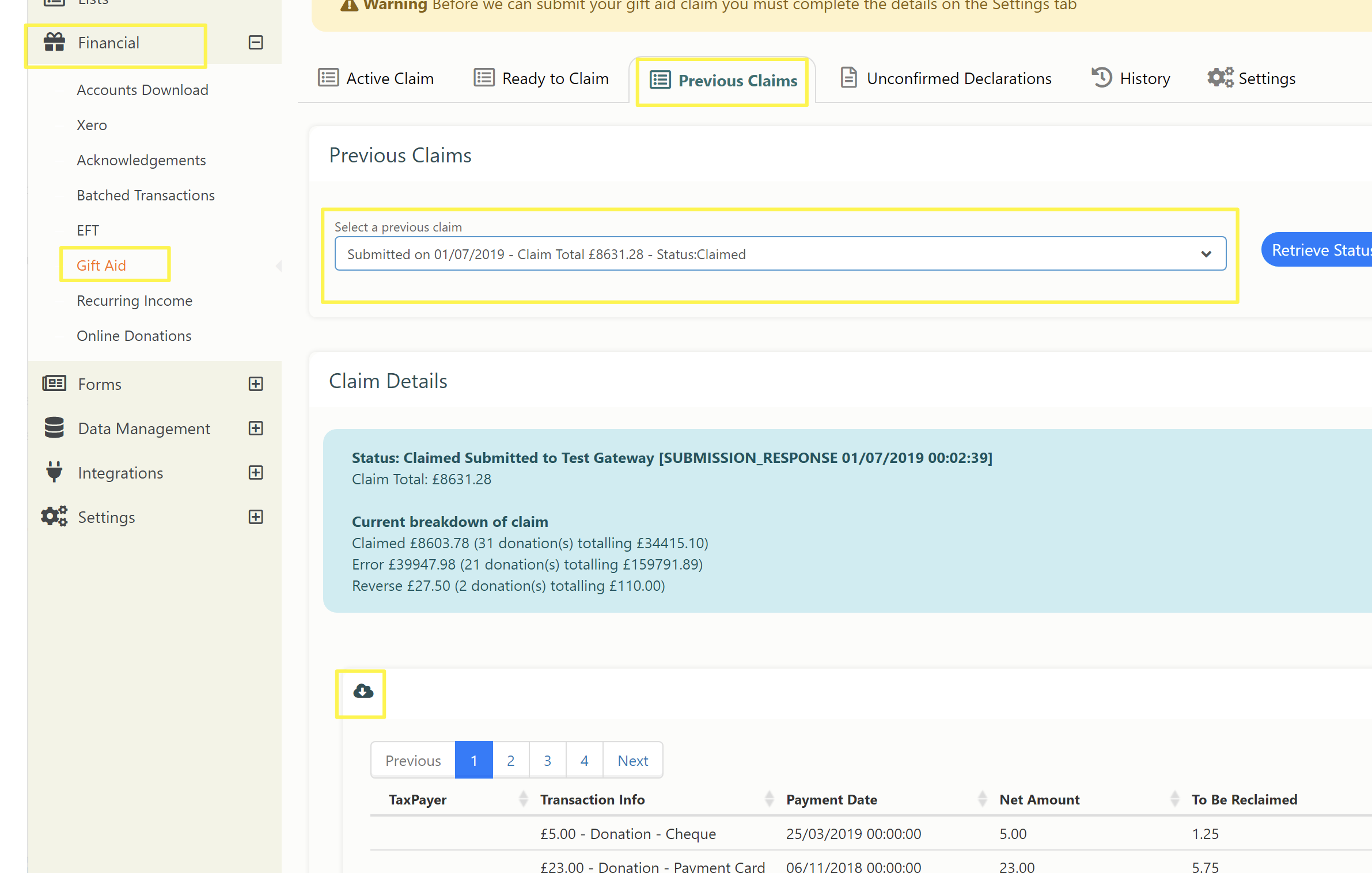 The available fields in the report consist of:
TaxPayer
Payment Date
Product
Payment Method
Department
Fund
NetAmount
ToBeReclaimed
TaxRatePercent
ErrorDetails
ReclaimStatus
Constituent HouseBuildingNumber
AddressLine1
AddressLine2
Town
County
Country
PostalCode
ConstituentNumber

The automated Gift Aid Claims process is a Professional-only feature. Essential subscribers, please contact us to find out more about upgrading.