To connect your Donorfy to your Xero, you will need Admin level access in Donorfy, and a login to your Xero account.
Go to Settings | Configuration and find Xero Settings: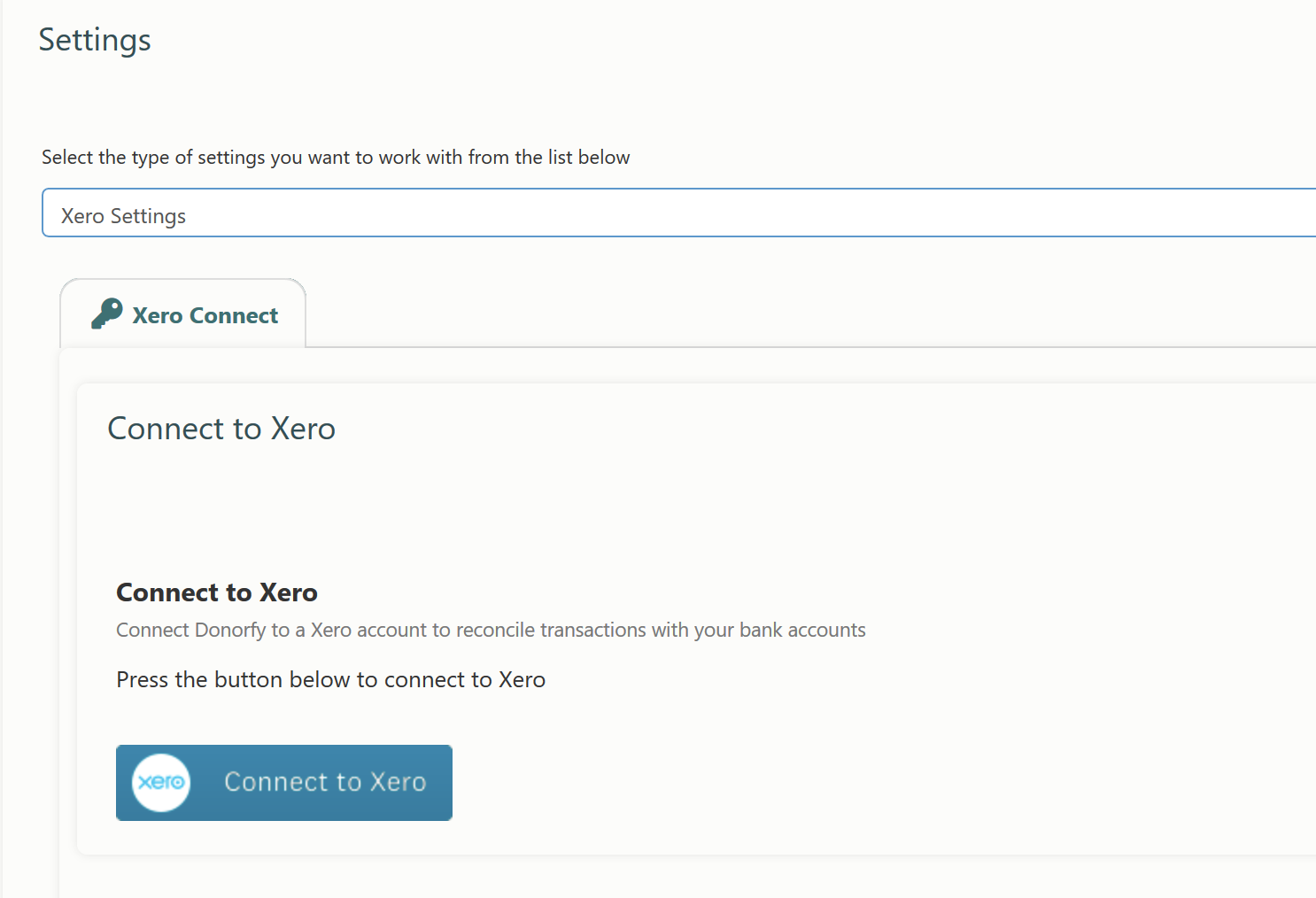 Click on Connect to Xero and enter your Xero credentials.
That's it - you are now ready to configure your integration.
NOTE - you can also disconnect from Xero in the same place. Your configuration (defaults, mappings etc) will be retained so that if you re-connect you will not need to enter them again.