To view your requests, on the main Knowledge Base screen login to Donorfy Support and then click on the My Support Requests box.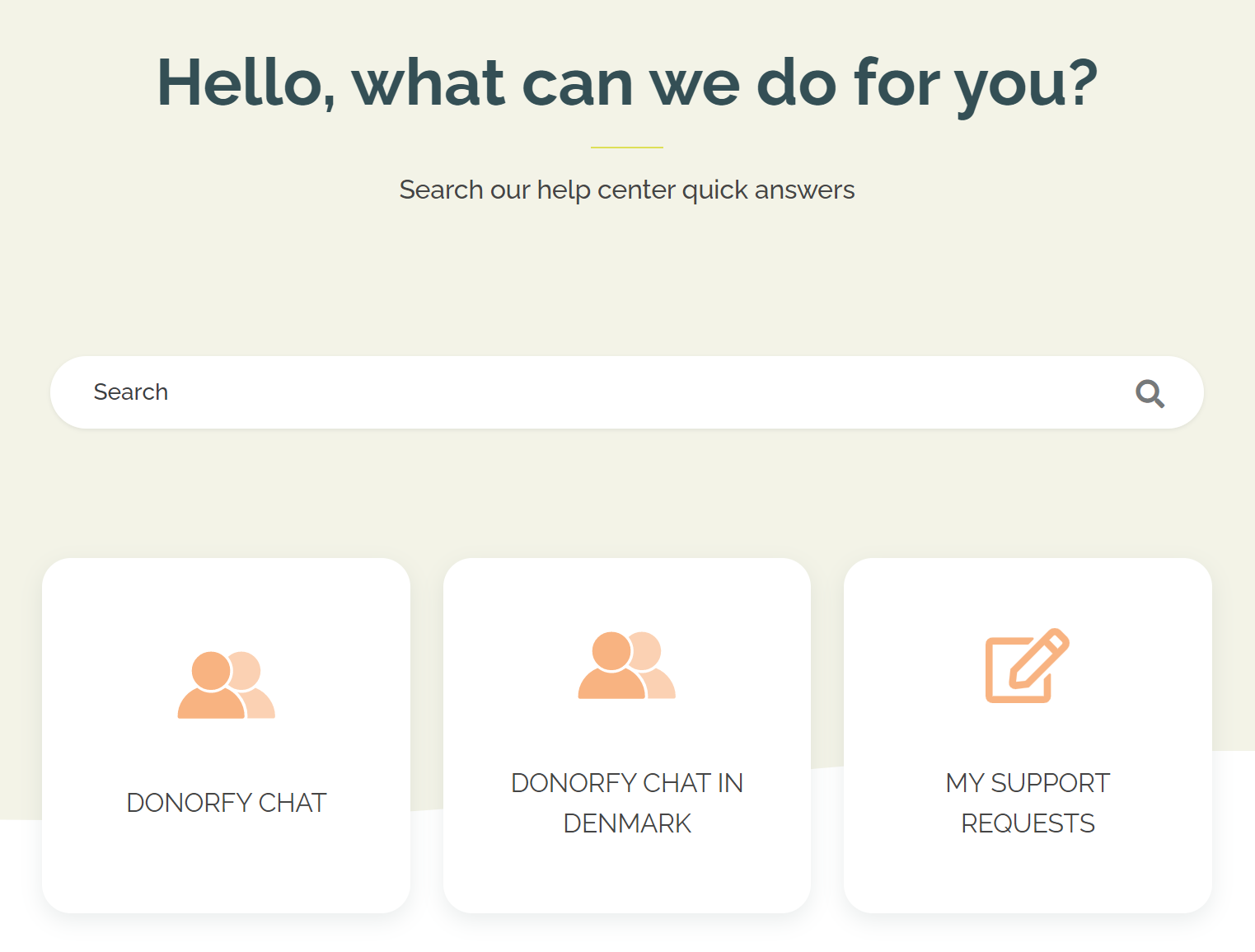 You will then be taken to your My Activies page.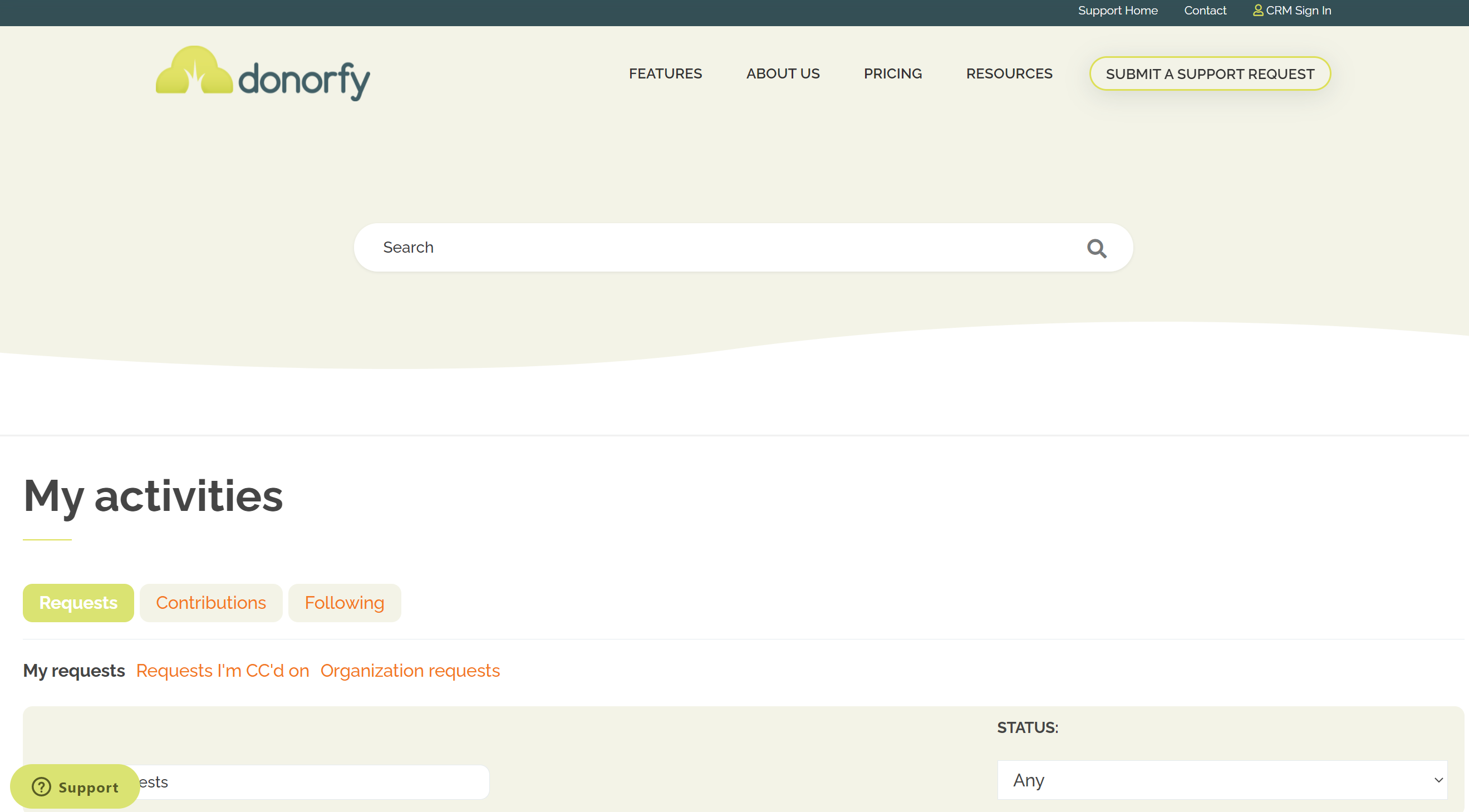 This will provide you with a list of questions you may have previously asked. If you have not yet submitted a Support Request, then the list will be empty.
If you have open requests listed, you can open them by clicking on the Subject Description to review responses, directly respond, submit a follow-up to closed requests or close off open requests.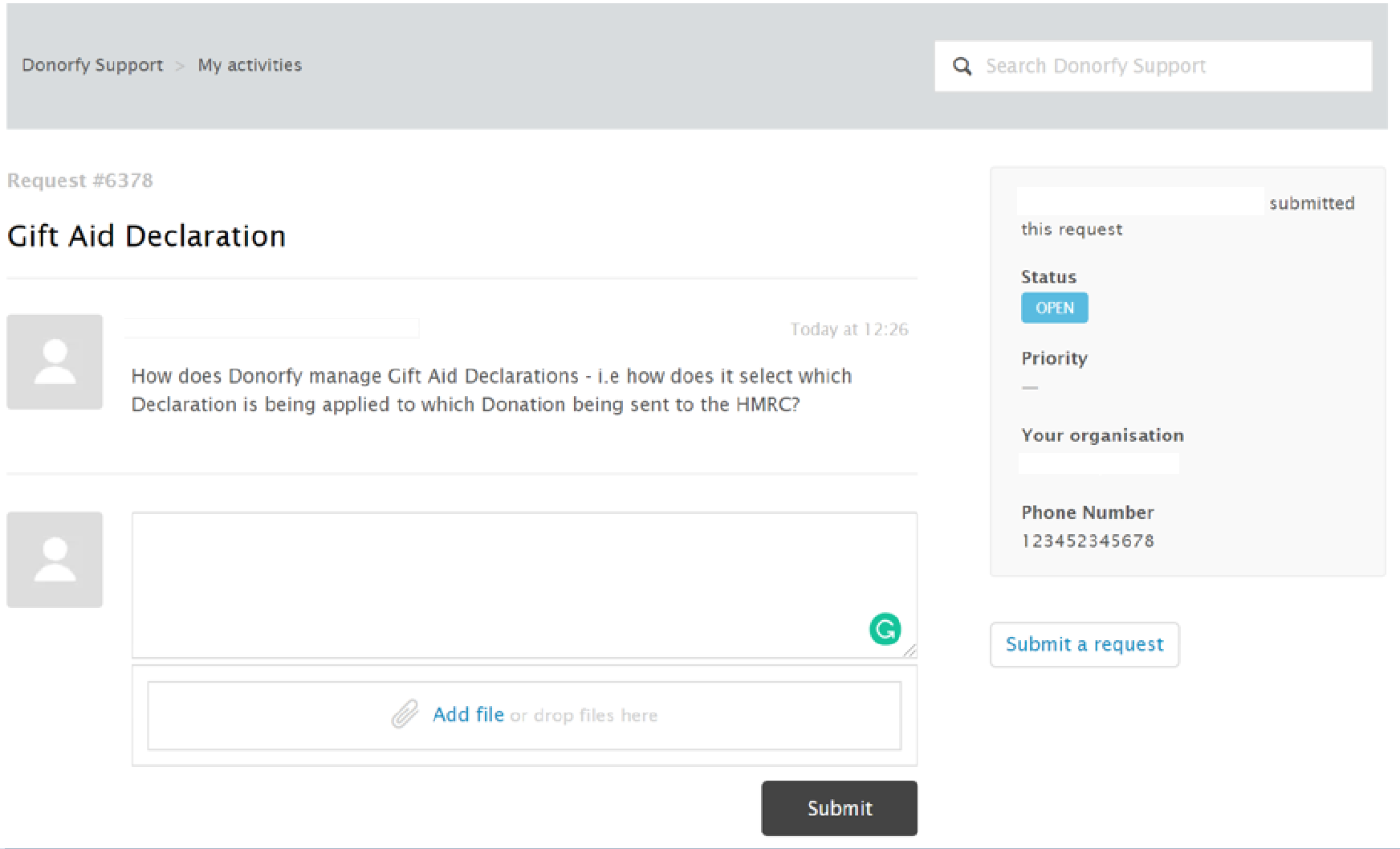 Any support tickets awaiting a response from yourself will be marked as Awaiting Your Reply:

When you are happy for the support request to be closed, open the relevant request, click into the reply section and then click on 'Please consider this request solved' and then the Submit button.