At the top of a constituent profile, you will see a number of stars. The number of stars that are displayed on the profile is calculated by the Donor Pyramid (see below) and shows where they are 'donation value-wise' within your organisation.
1 star means the constituent is in pyramid band E, 2 stars is band D, etc. through to the top rating of 5 stars which is band A.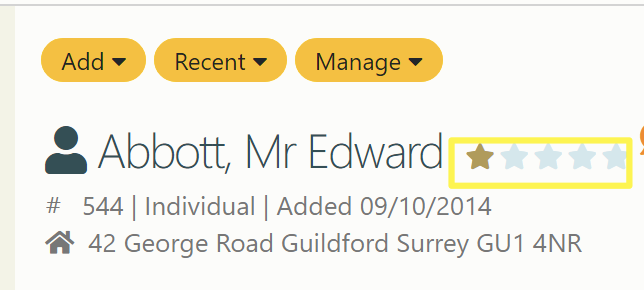 The Donor Pyramid
On the Donorfy Dashboard, you can see the Donor Pyramid tile. This shows the number of constituents in various bands depending on the value of donations given in the last 12 months.

Note that
To be considered a donation, the 'Donation' product must be used for the transaction i.e. other types of income - e.g. events, sales, don, etc. are not included
Soft Credits or connected transactions are not included
The amount given and over what time period to include a constituent in a band are set under Settings | Configuration | Donorfy Pyramid Values - see example screenshot below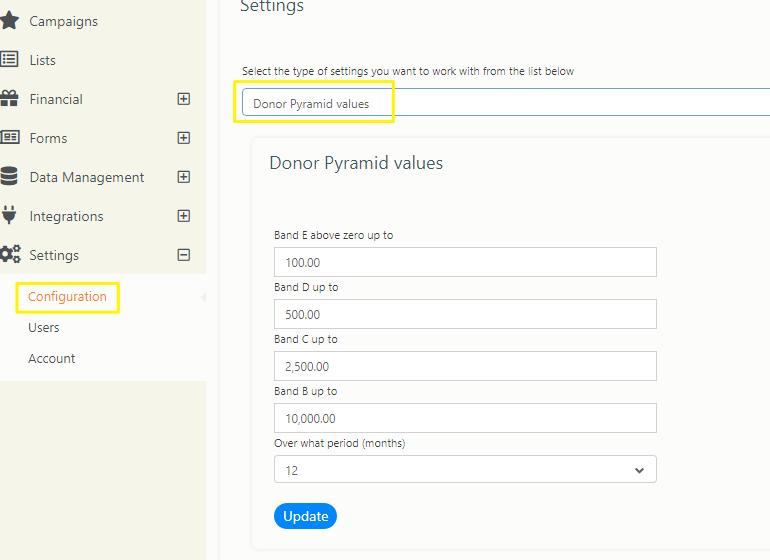 The bands are recalculated overnight - so donations entered today will not be included in the pyramid until tomorrow