This article describes the steps required to enable and configure the OnlineFundraising integration.
Webhook
It is currently not possible to edit the Webhook URL in OF, this must be done by OF support. Please contact OF support to have this configured.
Settings in Donorfy
Please contact Donorfy Support to have the OnlineFundraising feature enabled for your account. Once this has been confirmed by Donorfy support you can move onto the next steps.
Within OnlineFundraising you must locate your API tokens.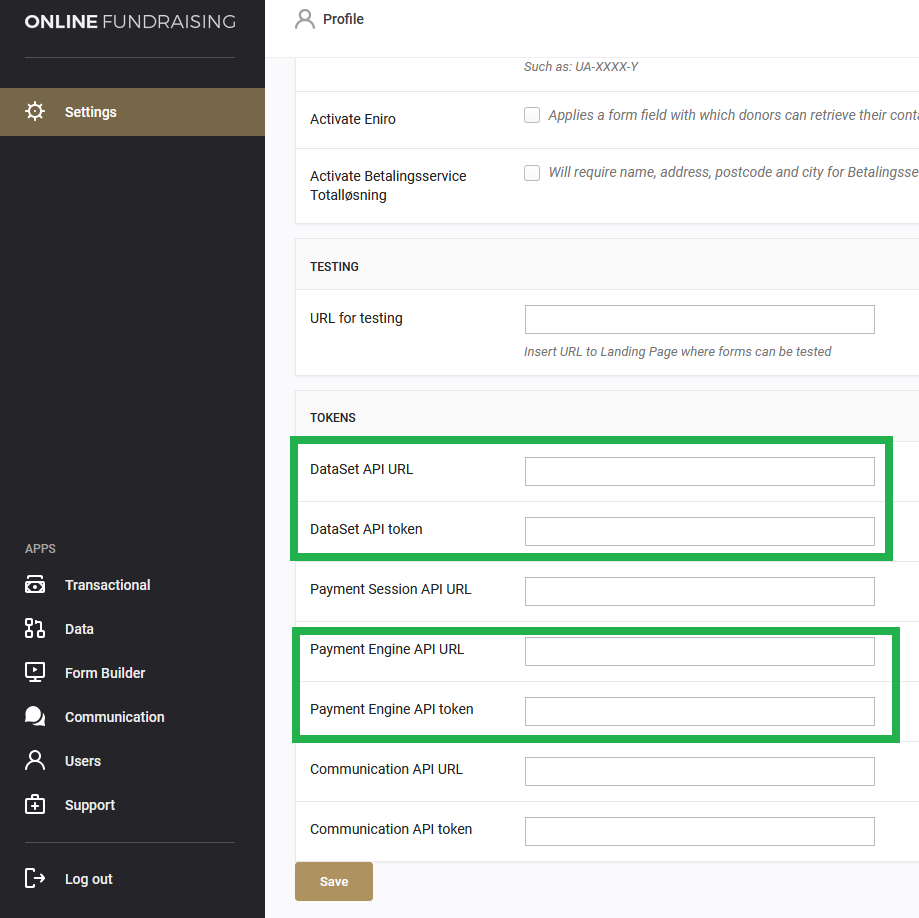 The OnlineFundraising integration must be configured by going to Settings > Online Fundraising Settings.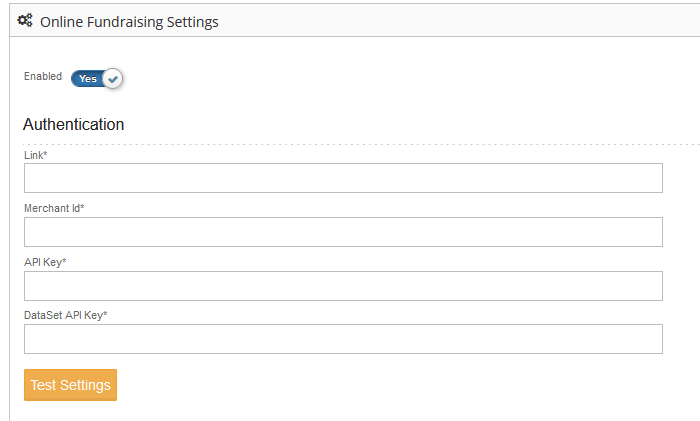 Link: This is the URL to your OF site
Merchant Id: Please find your merchant ID from OnlineFundraising support
API Key: The Payment engine API key from OnlineFundraising
DataSet API Key: The DataSet API key from OnlineFundraising