This is a Professional Plan only feature - to upgrade see https://donorfy.com/pricing
The Dashboards within the Home area of your Donorfy are configurable, you can remove, add or collapse your Dashboard Tiles as you require, providing you with an at-a-glance summary of the data on your Donorfy.
Adding Dashboard Titles
You can add tiles to the Donorfy Dashboard as follows:
In Settings > Configuration > Dashboard Tiles, press the Add button and
Enter a description for your tile - this will be shown on the top of the tile on the dashboard
Choose your Type of Tile - see this article for more information about the tiles available - the type of tile determines the content of the tile
The help text will describe what the tile does - you change this as needed - it will be displayed when the ? icon in the next to the tile title is clicked on
Depending on the type of tile you may have to choose further settings - e.g. campaign(s), a fund etc
This is an example of a tile set up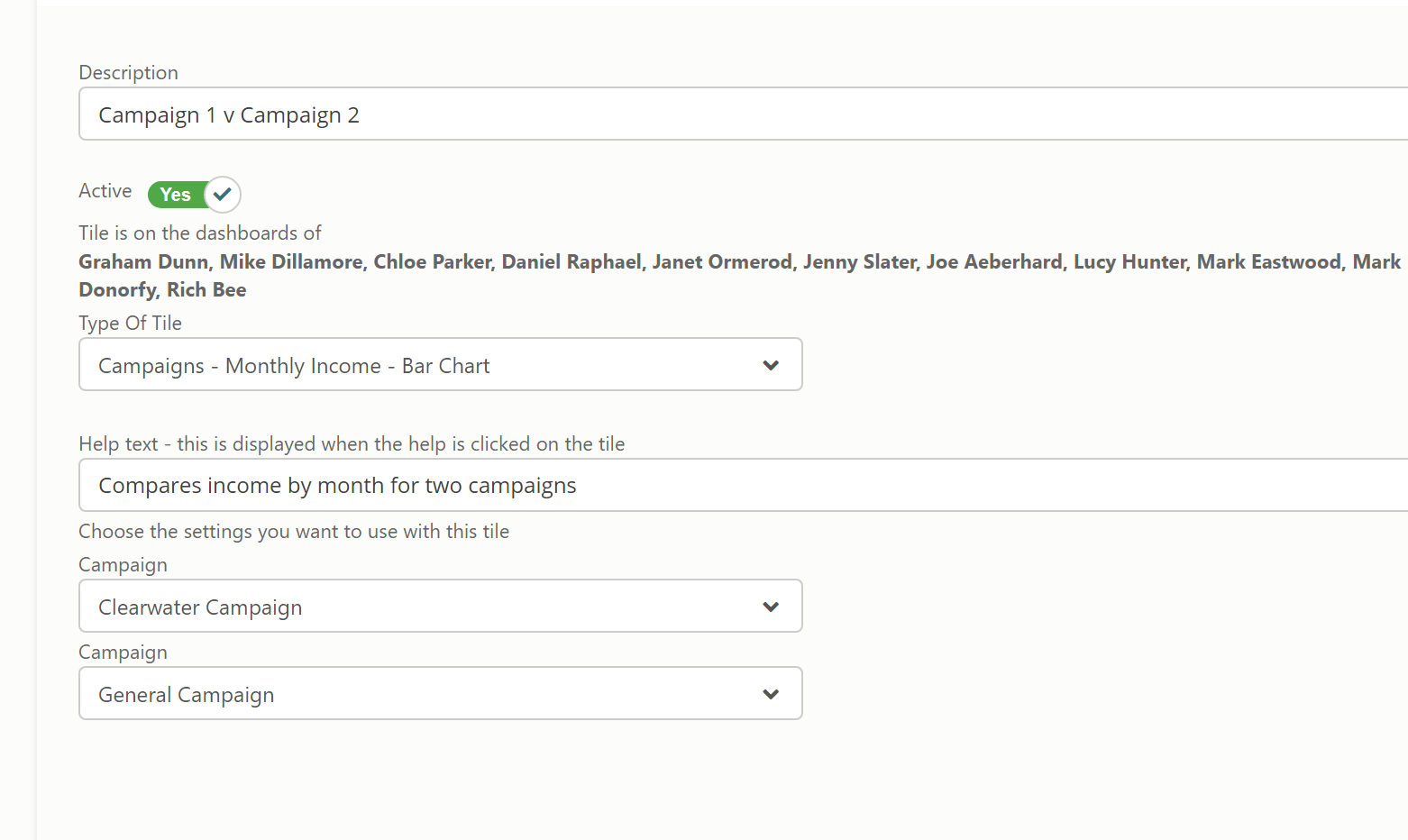 The tile will be shown on the dashboard of users who have their dashboard access set to 'Full dashboard access' - to make your tile available to other users you need to make sure it is included in their list of selected dashboard tiles - see this article
This is how the tile will appear on the dashboard: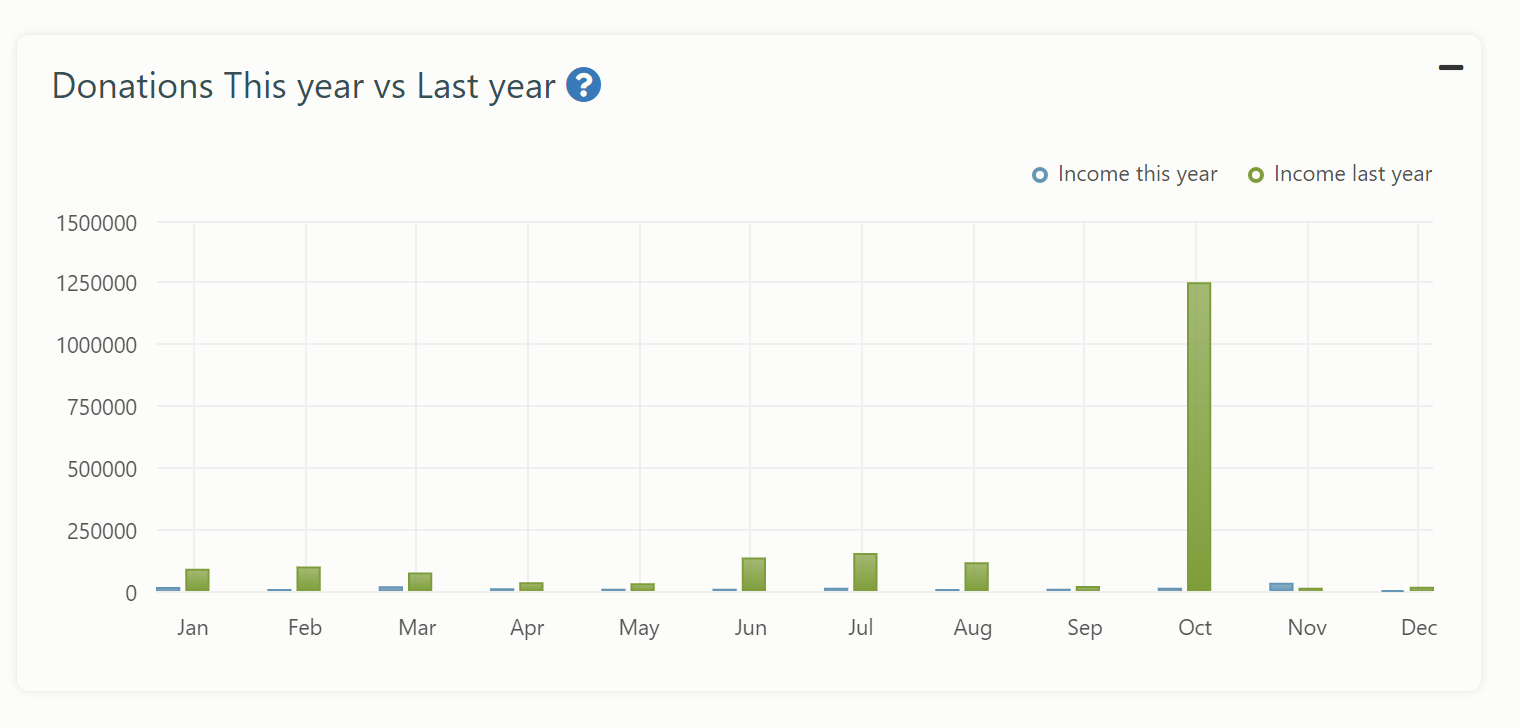 Changing the Layout of your Dashboard
You can move tiles around the dashboard by hovering your mouse into the header of the tile - the mouse cursor will change to a 4-way arrow, holding down the mouse button will allow you to drag the tile

Places you can drop the tile are shown as a yellow box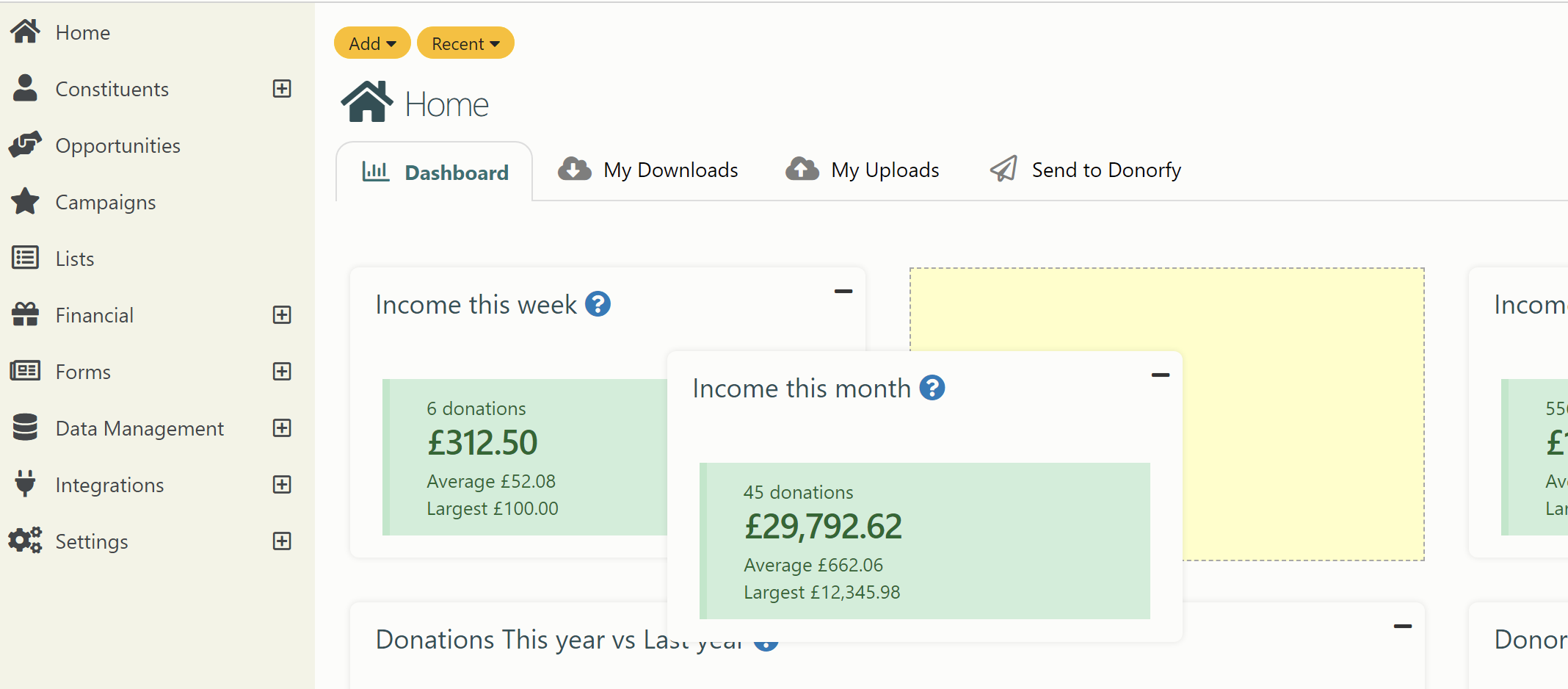 Any changes you make are specific to the computer or device you are using - this allows you to optimise the layout e.g. if you are using a tablet
Collapsing/minimise Dashboard Tiles
You may from time to time want to retain a title on your Dashboard but limit the view, leaving just the title visible allowing you to focus on the tiles that mean the most to you. To do this, click on the minus symbol on the tile you want to collapse/minimise.
To maximise the tile, click on the plus symbol: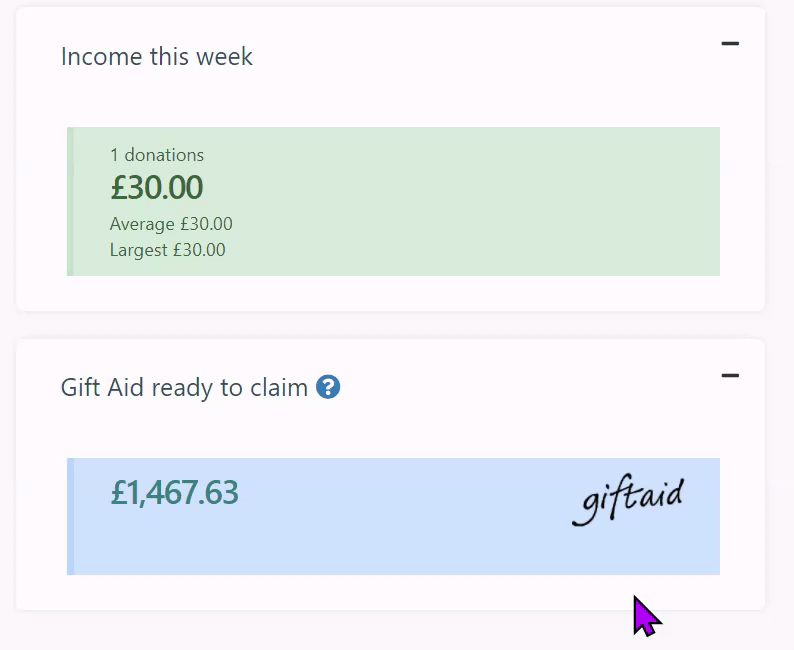 Removing a Dashboard Tile
You can add tiles to the Donorfy Dashboard as follows:
In Settings > Configuration > Dashboard Tiles, locate the title of the Tile that you would like to remove.
Open it by clicking on the title and then click the Delete button. This action will remove the tile for all users.