You can create Tags for your lists so that they can be categorised and organised.
Creating List Tags
These tags are set up as follows:
Open Settings > Configuration > Tags & Tag Categories
Click on the option Tags for organising Lists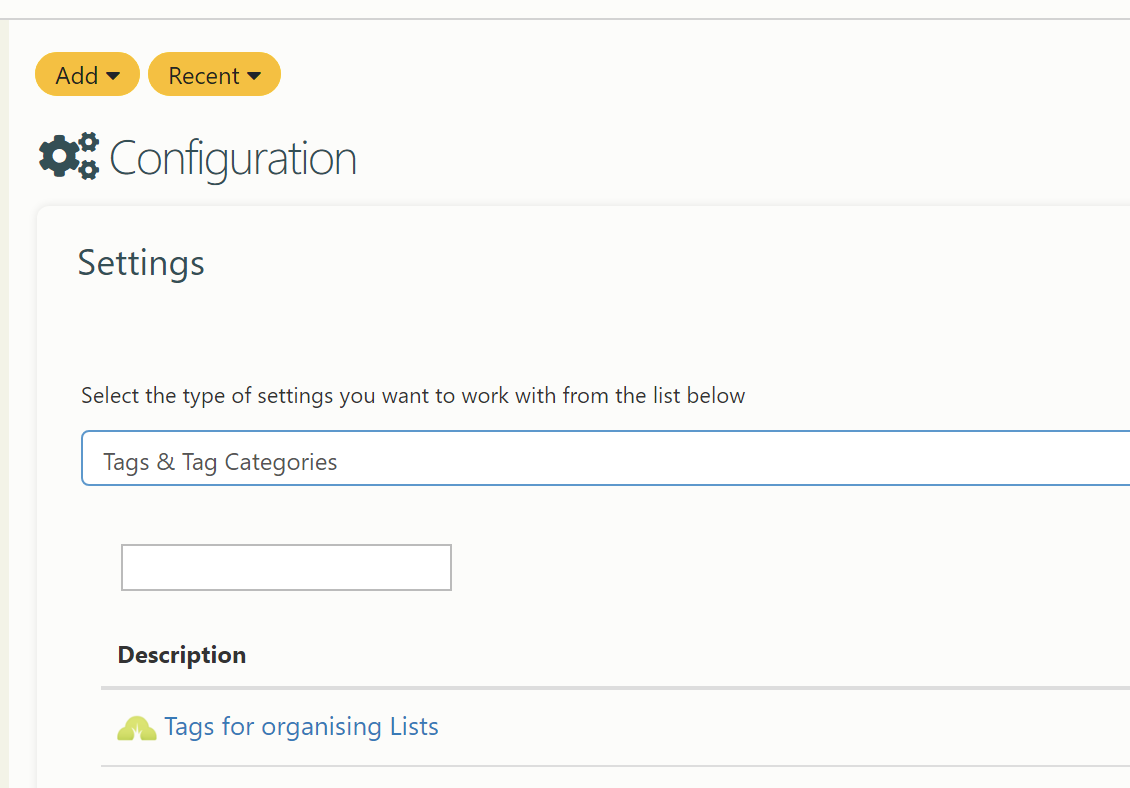 You will then see the following screen: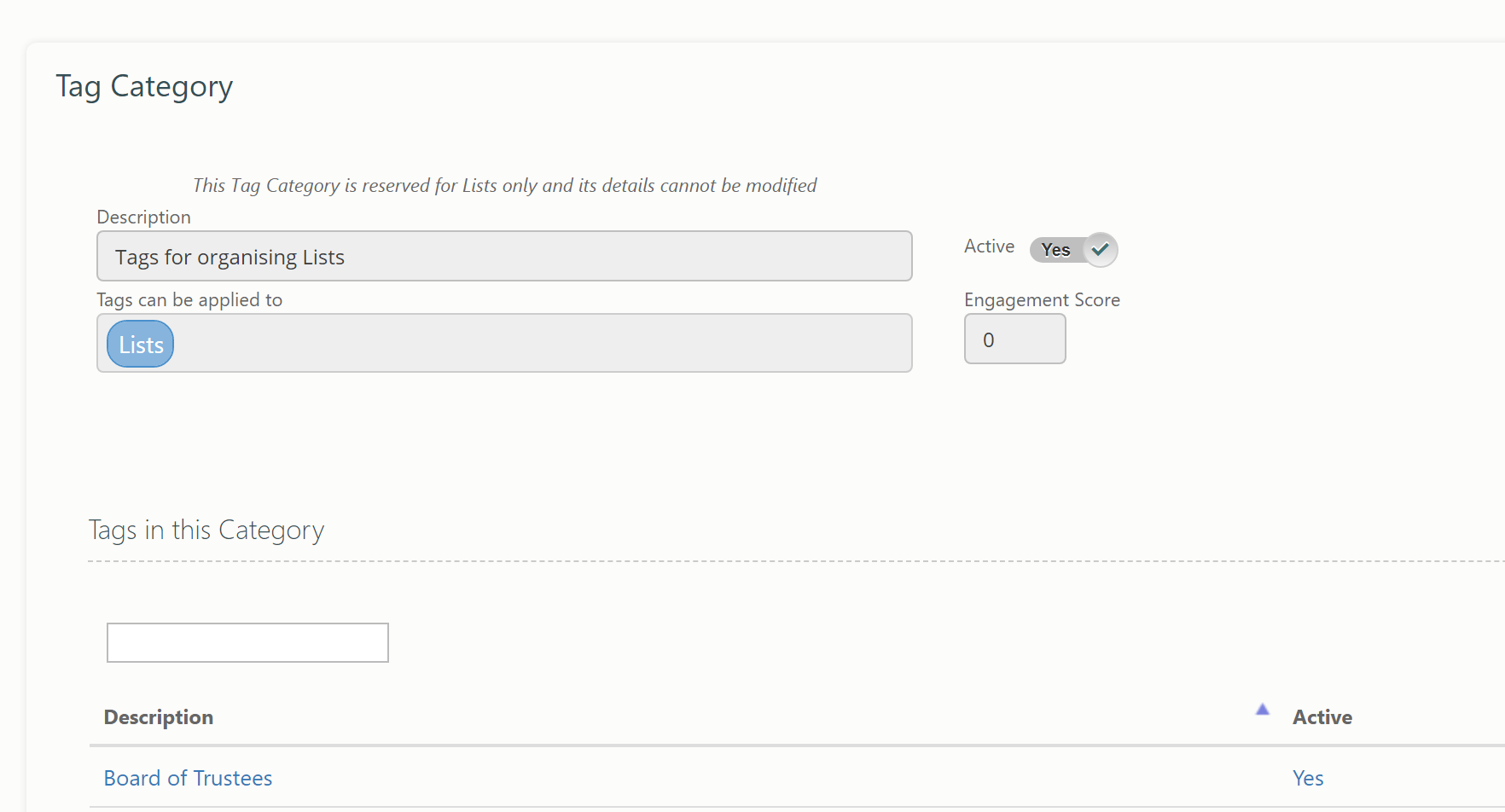 To add a new Tag, click on the + button to the right of the screen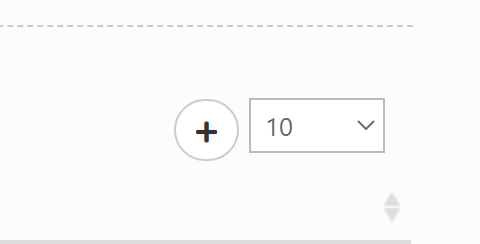 Next, add your Tag Description and ensure the Tag is set as Active
Click on Save Changes

Your List Tag has now been created.
Applying a List Tag to your List/s
To add a List Tag to a List, navigate to Lists and either create a new List or open List that you would like to Tag.
You will see a Tags box under your List Name description box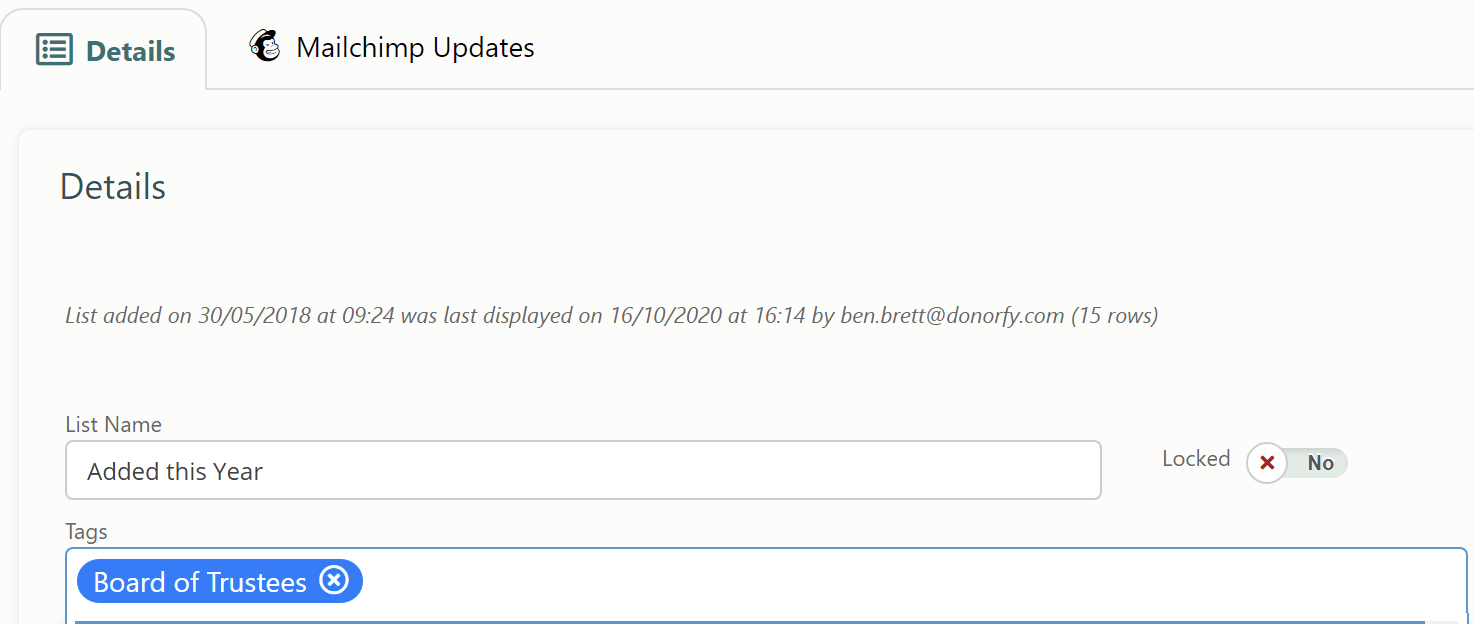 Click into the Tags box and select your List Tag from the dropdown list - your Tag will then be added
Save and Update your List
Viewing List Tags within Lists
To be able to see the List Tags that have been applied to Lists, from within the main List menu click on the data field options button:

Then from the data field options button, select - Constituent > Active Tags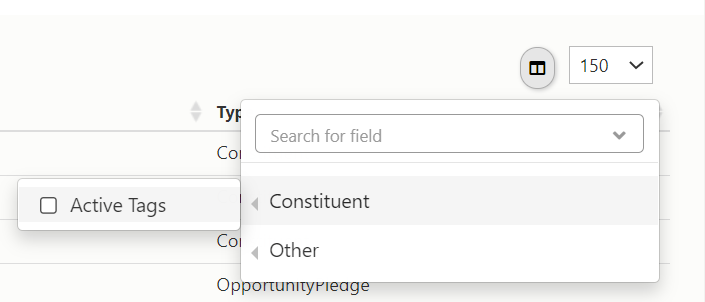 Your List menu will now display all the List Tags that you have applied to the List/s

Filtering on List Tags
You can quickly locate Lists featuring a particular List Tag, instead of scrolling through all of your Lists to find the correct one that you are looking for. To do this you will need to add your List Tag you are wanting to see within the List Tags Filter - located to the Left of your List menu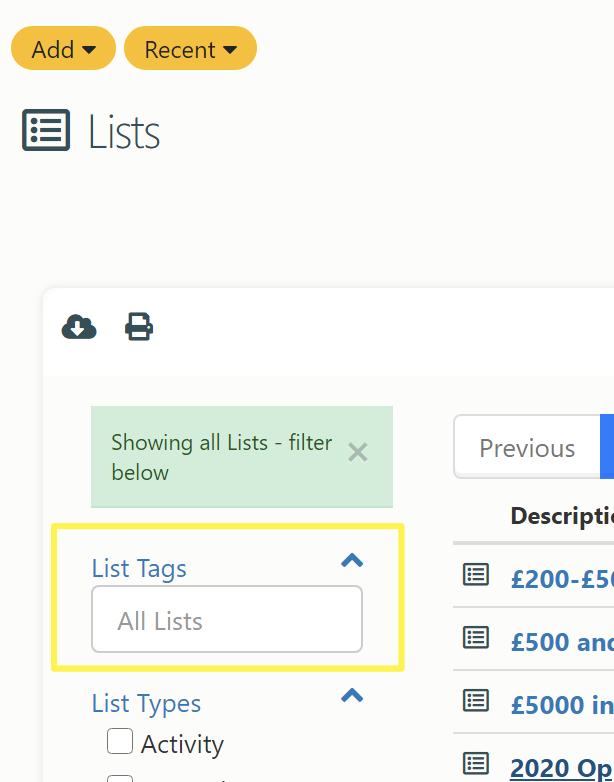 Click into the Filter box and select your List Tag from the dropdown menu.
Your Lists will then automatically filter so that only those that feature that List Tag are displayed.
Please note, that if you have List Type filters applied also, your results will be further limited - to see all Lists with the List Tag you will need to ensure that the List Types are not ticked.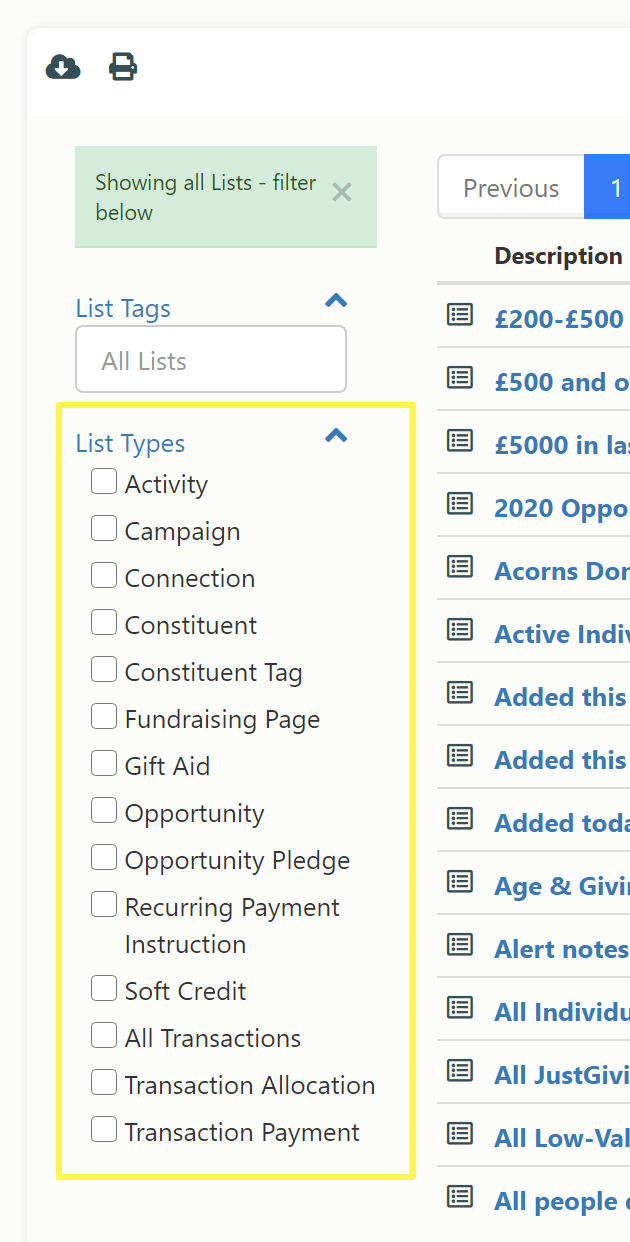 The Donorfy Academy features a learning course for Lists - enrol here