When someone cancels their Direct Debit with you by themselves, e.g. via online banking - then the bank sends the cancellation details to GoCardless which then gets forwarded to Donorfy, and the corresponding RPI will be canceled.
An Activity will be added to the constituent's timeline: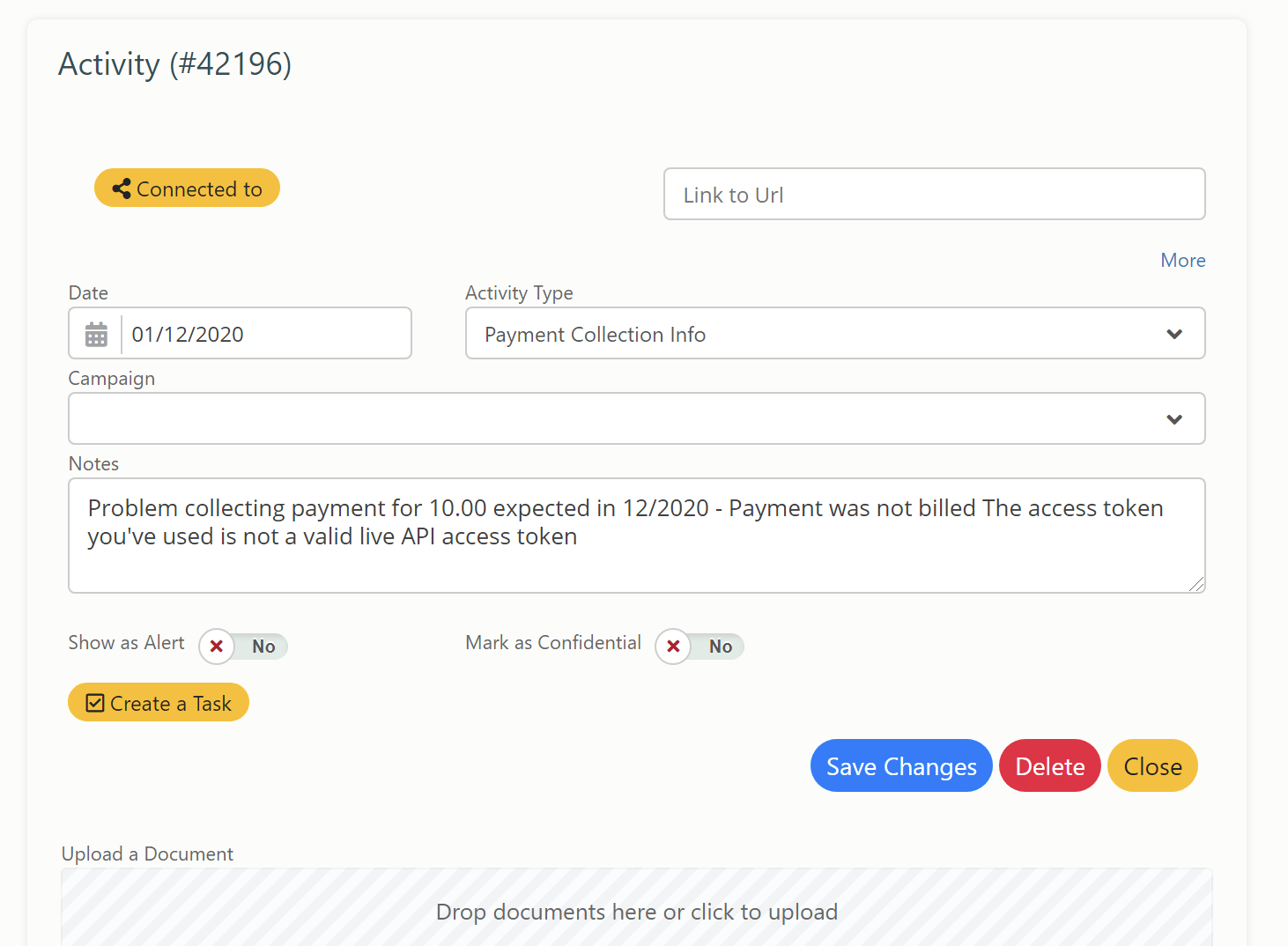 To locate which RPIs have encountered billing problems - you will need to create an Activity List filtered by the Activity Type of 'Payment Collection Info' and Notes Contains "Recurring Payment Instruction has been canceled"
You can then check the constituents' record and GoCardless accordingly and contact your Supporter/Member about the cancelation.
An RPI can also be canceled manually via the constituent Timeline. To cancel the RPI within Donorfy, open the RPI, click on Manage, and then choose the Cancel option.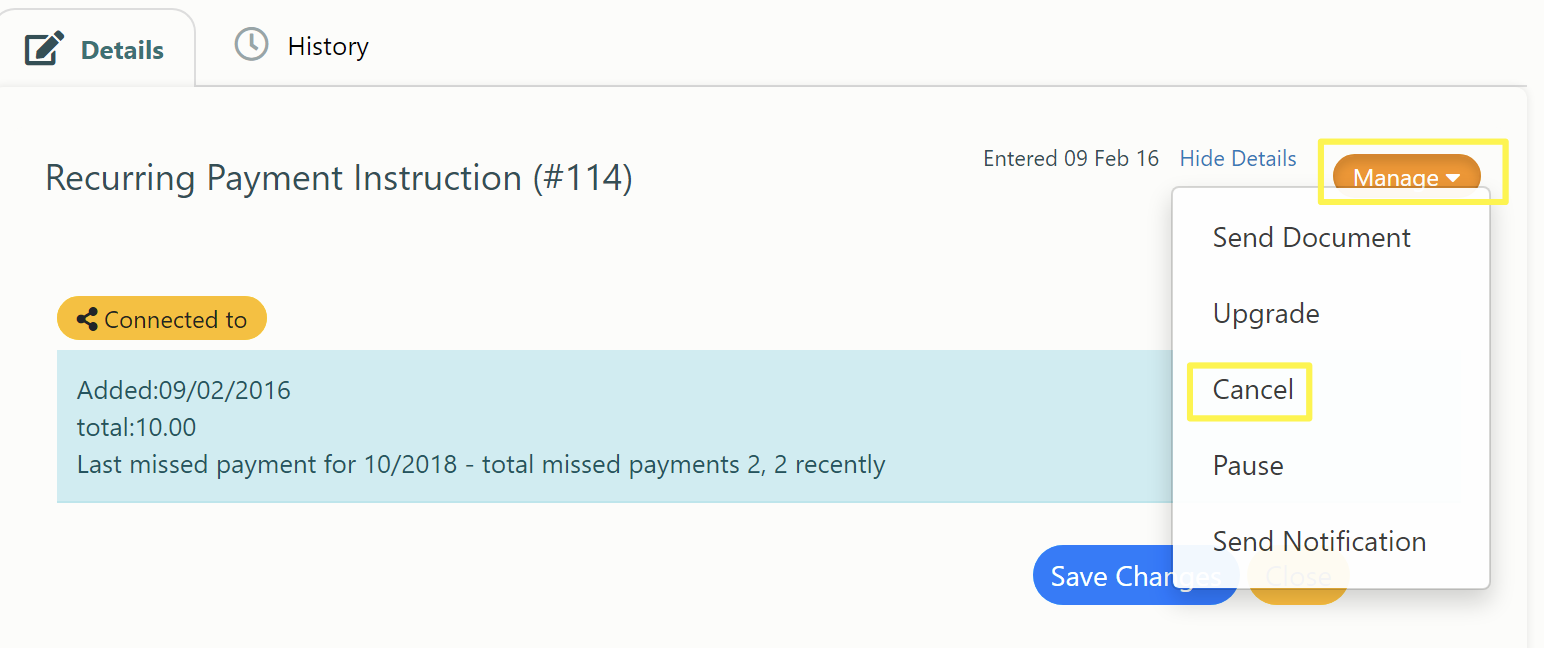 Complete the details - Reason and Date - then click on Cancel Instruction

If you cancel an RPI in Donorfy - i.e. from the manage menu of the RPI - then Donorfy will not continue to try and collect money from the donor's bank account - however, note that
any payment requests already submitted to GoCardless will continue to be processed by GoCardless
the mandate at GoCardless is not canceled as you may have other payment instructions (e.g. GoCardless subscriptions) using it - you can cancel the mandate in the GoCardless dashboard if you want to.