JustGiving is participating in the 2.6 Challenge and has created a special JustGiving Campaign microsite that you can share with your supporters and also a handy pack for your organisation to maximise fundraising efforts.
Details of how funds are portioned out as part of the campaign can be found on the JustGiving help pages.
If you create a Fundraising Page and add it to the 2.6 Challenge Campaign, you will see the JustGiving Campaign 'the 2.6 challenge' added to your dropdown lists via our integration the following day, which you can then add to your Donorfy Campaign - we suggest you keep the campaign names the same for clarity purposes.
Donorfy Campaign Name: the 2.6 challenge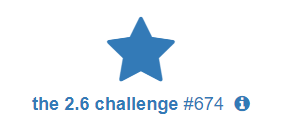 Linking the JustGiving Campaign to your Donorfy Campaign:
Select the 2.6 challenge from the drop-down list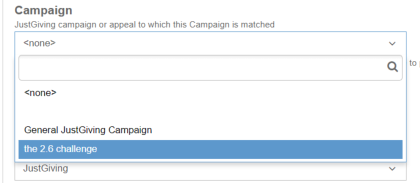 Your Donorfy Campaign Settings: you can set these up as you wish to do so, for example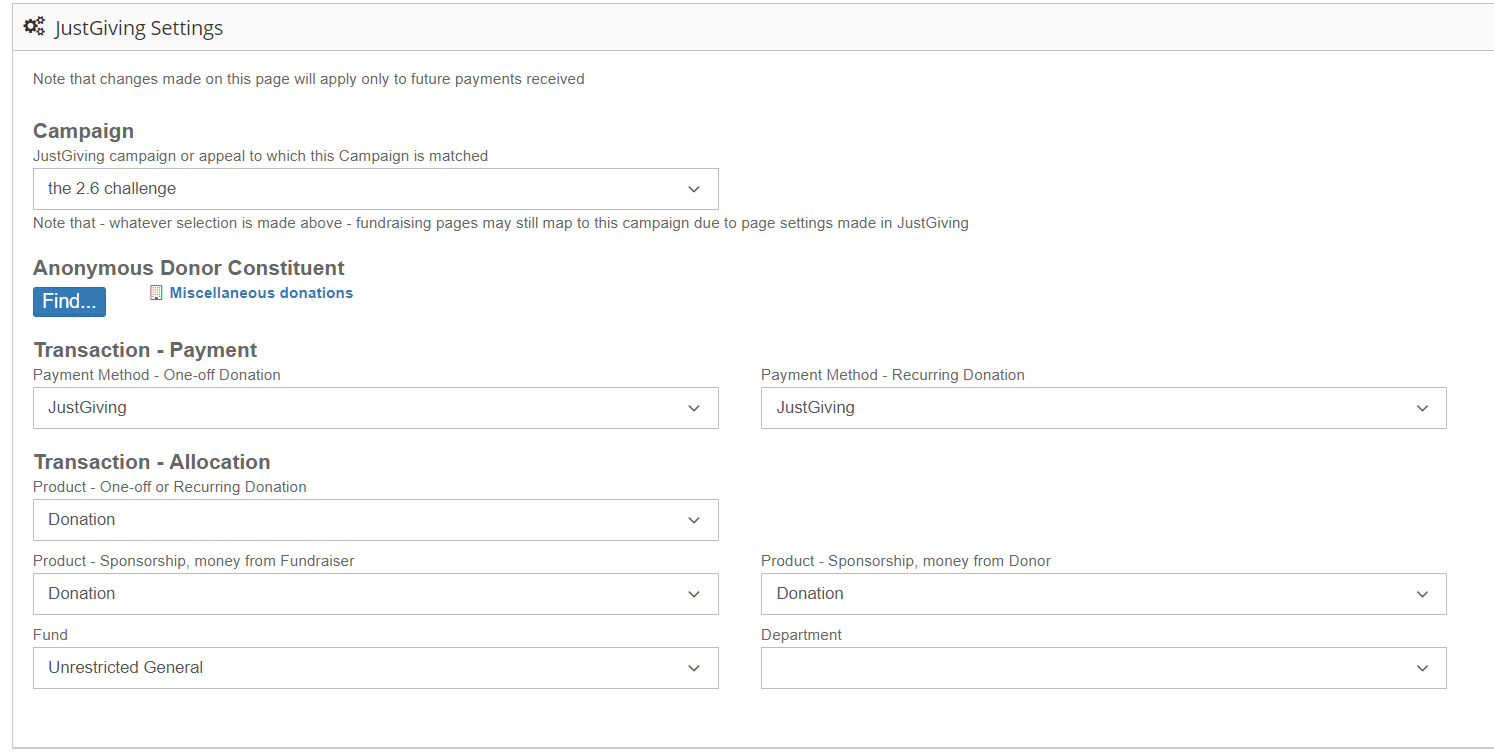 The Donorfy Academy features a learning course for JustGiving - enrol here