Once you have linked Donorfy to Mailchimp (see this article) you will be able to view activity on a constituent's Timeline, as below:
View Linked Mailchimp Campaign activity from a Constituent's Timeline
Activity associated with Mailchimp campaigns (number of opens, bounce email and number of clicks on links) that are linked to Donorfy can be shown in the constituent's Timeline - you can choose to show this information by ticking the Mailchimp History box on the timeline filters: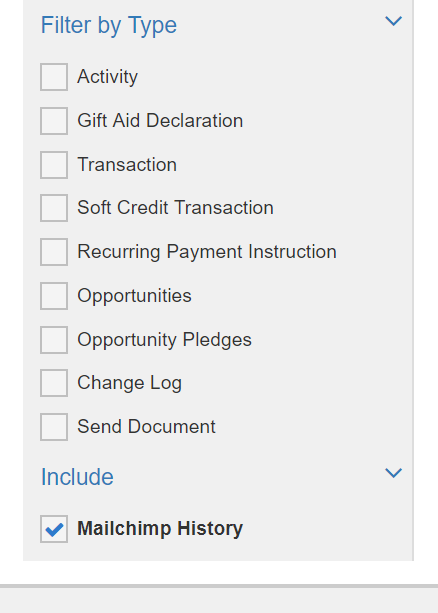 You also open the corresponding record in Mailchimp by clicking on the Timeline item.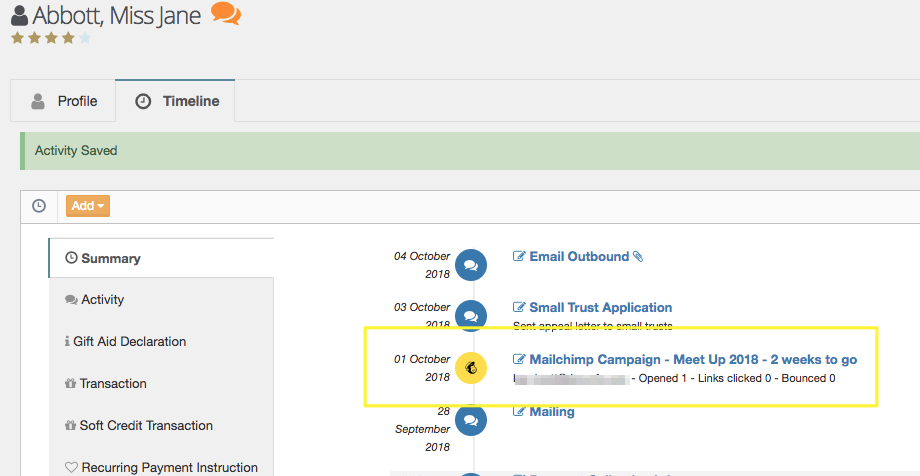 Important if your Mailchimp campaign is not linked to a Donorfy Campaign then the activities for that Mailchimp campaign will not appear on the Timeline.
Mailchimp activity details are not actually stored in Donorfy (they are shown live from Mailchimp) and therefore cannot be searched for in a List. This needs to be done from Mailchimp. You can import this data using the Uploader if required but the information will be as at the time of export/import and not live.