You can update a Mailchimp audience (formerly list) from one or more Constituent Lists - to do this you must either be an administrator in Donorfy or have Can Update Mailchimp permission allowed under Data lists - see this article for more information.
Create your Constituent List and add any filters you need - then from the buttons above the results press the Mailchimp button - choose the Mailchimp audience you want to update and press Preview Update - this will start the update running.

The Mailchimp Updates tab will show the status of your sync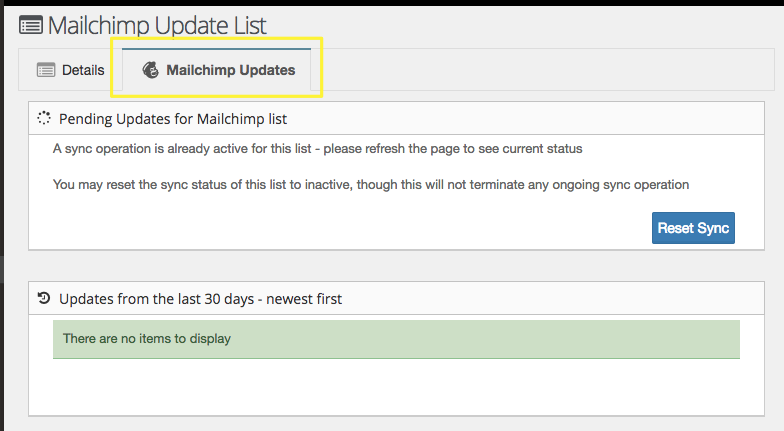 Once the preview update has finished you will see a summary of the updates that need to be made to your Mailchimp audience - you can click on the links shown in yellow below to download and view the lists of the constituents who will be added, updated or unsubscribed from your Mailchimp audience. When you have checked the files set the switches (shown in green) to yes for the updates you want to make - press Update Mailchimp to start the update process.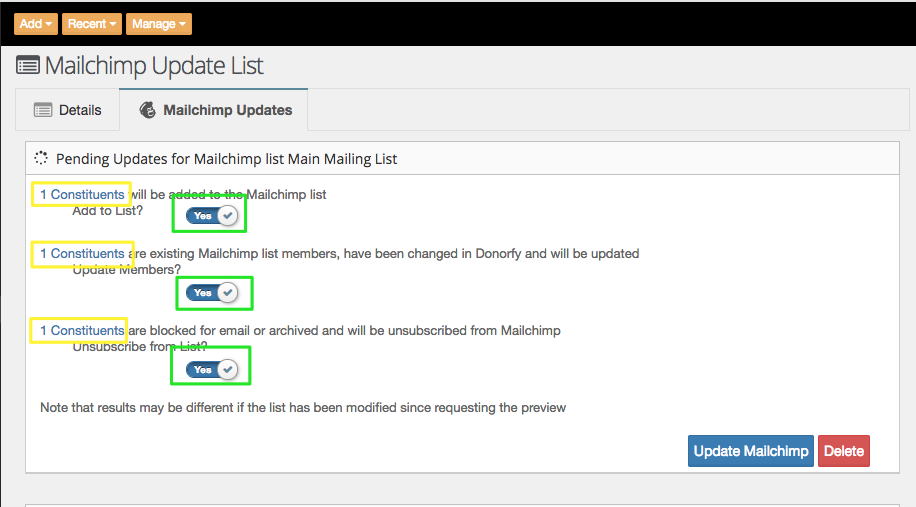 When the update process is complete, you will receive an email message confirming the changes and listing any issues arising during the update.
If having previewed an update you decide not update your Mailchimp press the Delete button to delete the preview.
See this article to find out how the update works.