After your claim is submitted to the HMRC it will be processed by the HMRC - occasionally, at this stage, it may be rejected.
To find out why your Gift Aid claim has been rejected go to Finance > Gift Aid > Previous Claims and select the rejected claim - any messages we have received from the HMRC relating to the processing of the claim will be displayed under the heading 'Processing Messages from HMRC' as shown in the example below.
Depending on the reason the HMRC rejected the claim you may need to:
Update details on the Gift Aid > Settings tab - e.g. the authorised official details
Correct donor details - e.g. fix an invalid Post Code or the Post Code is not registered
The donations from the rejected claim will be added to the Active Claim so they can be resubmitted once the problem has been resolved - this will occur overnight, or you can opt to refresh the Active Claim yourself.
You can move the Active Claim to Ready to Claim - see this article - and resubmit the Gift Aid claim when you are ready or wait until the end of the month when the Active Claim will be automatically processed (if you have the submit the claim to HMRC setting switched to Yes within Gift Aid > Settings).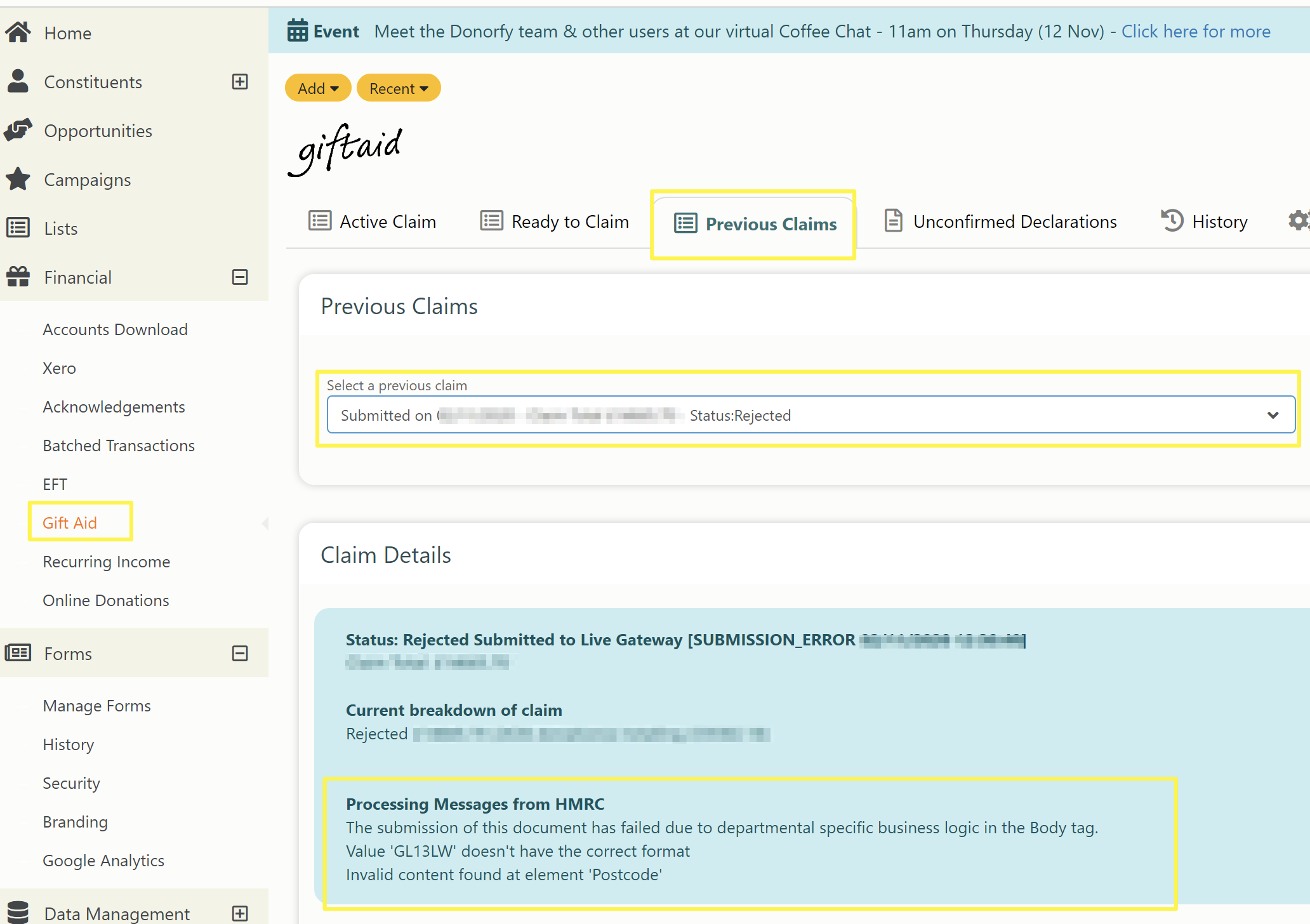 The automated Gift Aid Claims process is available with Starter, Professional and Enterprise plans. Essential subscribers, please contact us to find out more about upgrading.