Mailchimp supports a special campaign type, marketing automation, that allows a sequence of emails to a Mailchimp audience (formerly list) member to be triggered by different types of events and activities.
Using Donorfy's Mailchimp integration, there are several ways of triggering a Mailchimp automation from Donorfy, allowing a supporter journey sequence to be initiated for a constituent.
This Mailchimp article provides full details of marketing automations in Mailchimp.
Please note
The Customer Journey option is now only available on Mailchimp's Standard Plans and above.
Starting a supporter journey when a constituent is added to a List
A supporter journey sequence may be initiated for any constituent when they are added to a list in Donorfy.
This may be configured as follows:
First, identify the Mailchimp audience that will be used to map to your Donorfy list, and then create the Mailchimp automation sequence and set it to be triggered on Signup to the audience.

This Mailchimp article has information on the different types of automation trigger.


Next you need to link the same Mailchimp audience to your Donorfy list. Donorfy's Mailchimp integration provides a mechanism for a Mailchimp audience to be updated from a Donorfy list - i.e. constituents on the Donorfy list will be synced to Mailchimp as members of a particular Mailchimp audience.

See this article for details on setting up this link.

Note that the process of updating the Mailchimp audience from Donorfy may be executed manually at any time.
Starting a supporter journey when a Tag is added to a constituent
A supporter journey sequence may be initiated for any constituent when a tag is added to that constituent in Donorfy, or when a channel or purpose is enabled for the constituent. This is similar to the approach described above, but uses Donorfy's facility for mapping tags, channels or purposes in Donorfy to groups or tags in Mailchimp.
Configuration is similar to that for starting a supporter journey when a constituent is added to a list, with the following exceptions:
the Mailchimp automation sequence should be set to start either when a tag is added to a Mailchimp audience member, or when an audience member joins a group
the appropriate mapping to a Mailchimp tag or group must be configured when setting up the mapping from a Donorfy list to the Mailchimp audience.
Starting a supporter journey from a donation via a Web Widget or Campaign Donation Page
A supporter journey sequence may be initiated whenever a donation is made from a web widget or a campaign donation page.
You must first link Donorfy to Mailchimp as described in this article. You will then need to identify the Mailchimp audience to receive details of donors.
Create a marketing automation for this audience in Mailchimp. In this case, you must set this to be triggered by an API call (API 3.0).
You would create this from the Automations section in MailChimp - once you have named your automation, click on the API & Integrations option and then the API 3.0 button (see the option below) and then continue to create your automation.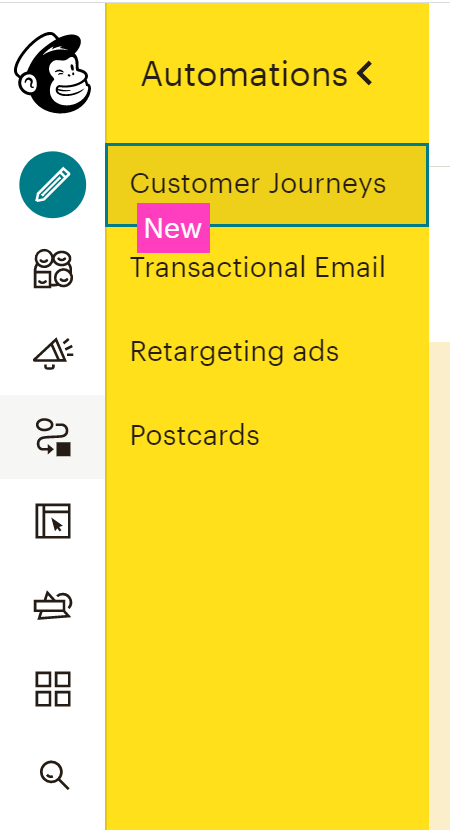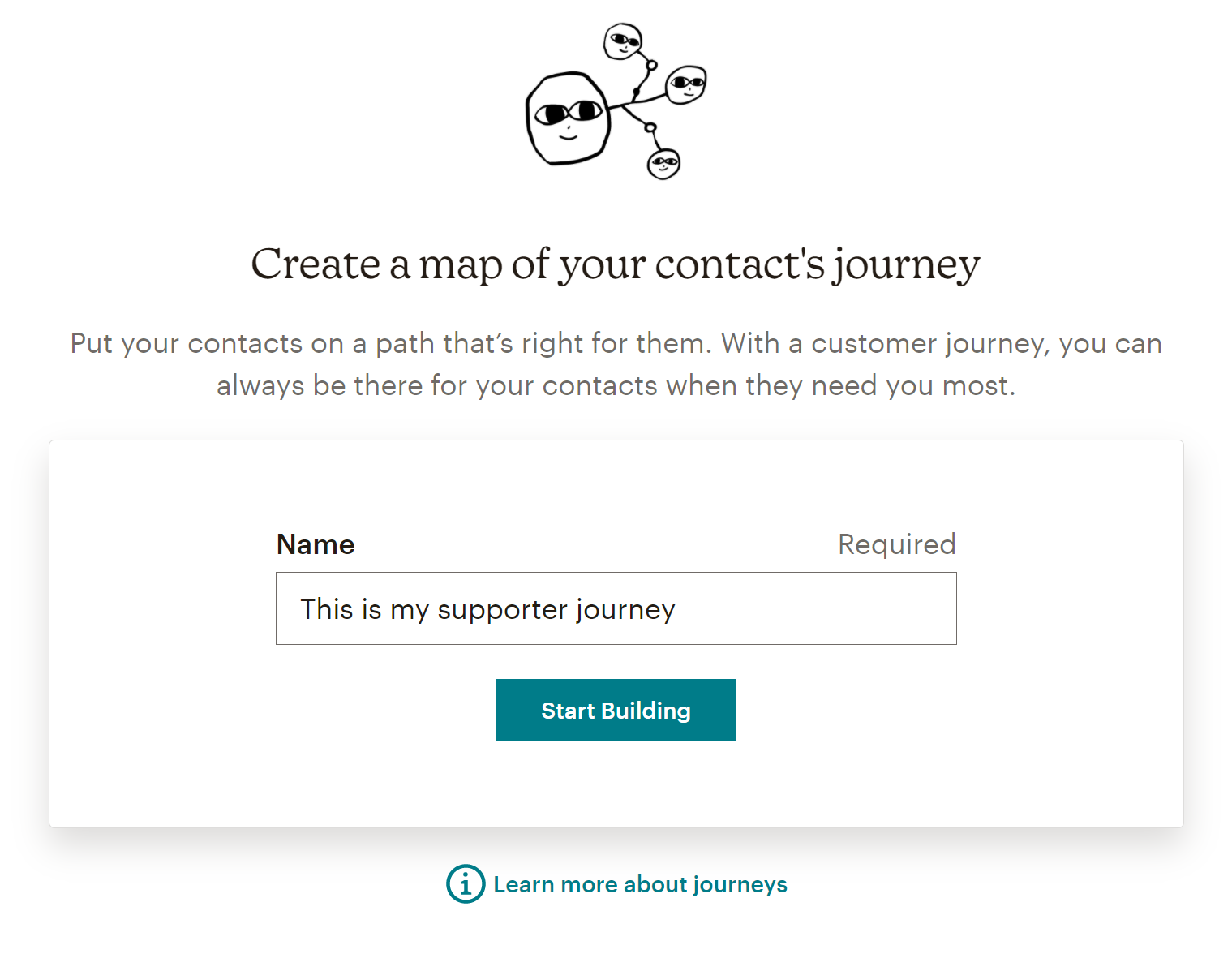 Donorfy will trigger the entire automation sequence for a donor using a single API call when a donation is made and will check the permissions (purpose) for that constituent to ensure that an email can be sent - where no permission is found an email will not be sent.
The email, first name and last name will be added for those not already the audience in Mailchimp.
The second email (and any subsequent emails) in the sequence will typically be sent some given time after the first email - note only the first email should be triggered directly via the API call, e.g: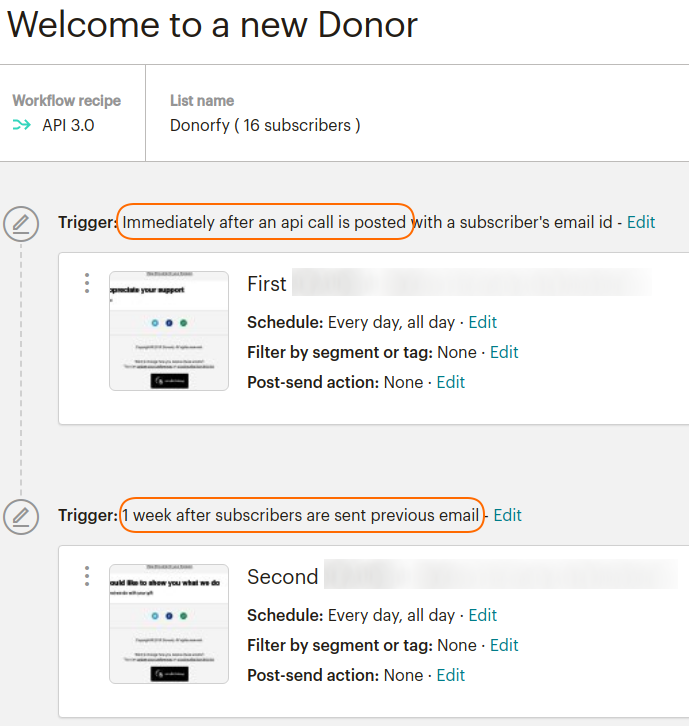 When configuring the web widget or campaign donation page, you will then be able to select the Mailchimp automation, as well as optionally specifying a purpose and corresponding question for marketing opt-in.

Note: There is currently an issue which means that Donorfy cannot get a list of Mailchimp automations if the Mailchimp account includes any archived automations at all.
Please delete or unarchive any archived Mailchimp automations before trying to configure this feature.
Monitoring the progress of a Mailchimp automation
The number of audience members currently at each stage of an automation campaign may be viewed directly in Mailchimp: