Consent statements are the various privacy policies, data protection statements etc that a constituent had the ability to read when they confirmed their channel or purpose permissions.
These may have been on a form that they filled in as part of a direct mail campaign, a confirmation text message, a consent statement on your website form, etc.
Consent Statements are set up via Settings and can be linked to online policy documents, or have the document attached in Donorfy. For example, a PDF of an appeal response device.
To create your consent statements within Donorfy open Settings > Configuration > Consent Statements
Click on the Add new button
Enter a description
To make the consent statement active toggle the switch to Yes
If your consent statement is online, copy the url and paste it into the Consent Statement Url box
Save Changes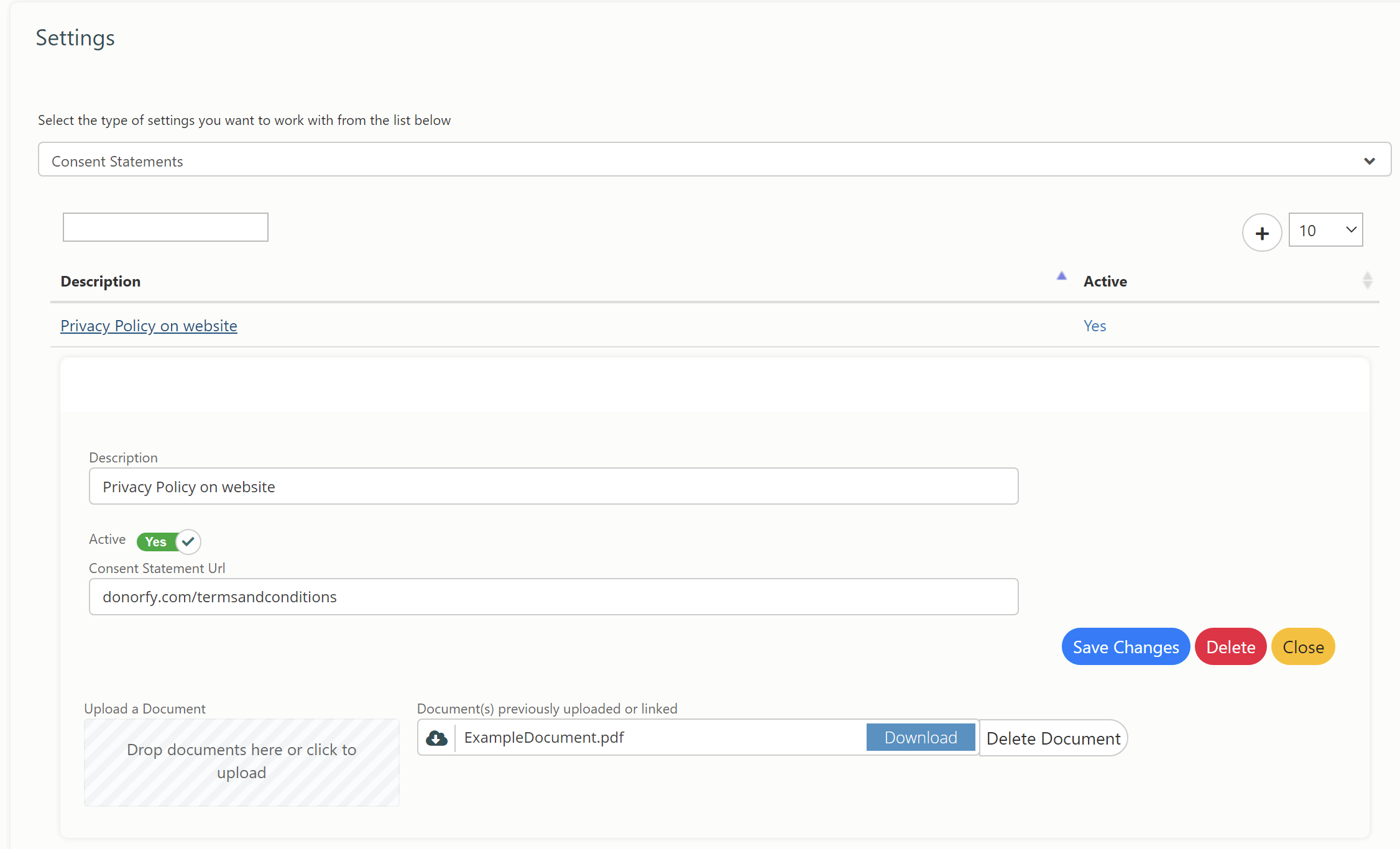 The consent statement will be selectable within a constituent's preference centre and once selected and the update saved will also display within the Preference Centre audit log.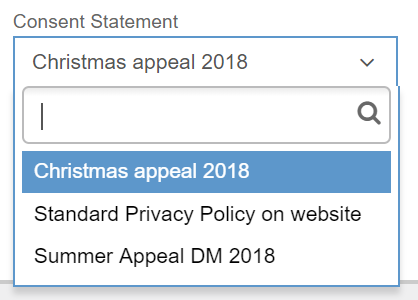 To add the document which contains the consent statement, select the relevant consent statement and click to open. Once open, there will be an Upload a Document option. Either click in the box to open your file explorer or drag and drop the document into the box.
Once the document has been uploaded it can be downloaded to be viewed or can be deleted.
Amending your consent statement list
Click on the statement you would like to amend
Toggle the Active switch to Yes or No as required
Save your changes
Consent statements can be deleted if required – i.e. have been set up incorrectly or not used.