Mailchimp has a feature for the setting of marketing permissions - this feature is enabled at Audience (formerly List) level and can be included on some subscriber forms, enabling the subscriber to opt into and out of the various permissions that you need to display.
These permissions can then be used when creating a segment for a campaign.
Please note that these fields do not map to Donorfy. If you want marketing permissions to map to Donorfy's Purposes in the preference centre, you need to:
set up a Group with marketing prefereneces as check boxes, instead of the GDPR marketing permissions that Mailchimp suggests
set up the mapping for them in the Mailchimp integration settings
uncheck "Enable GDPR Fields" in your Mailchimp Audience Settings (under Audience Name and Defaults).
Groups can then be used to segment a campaign in exactly the same way as marketing permissions: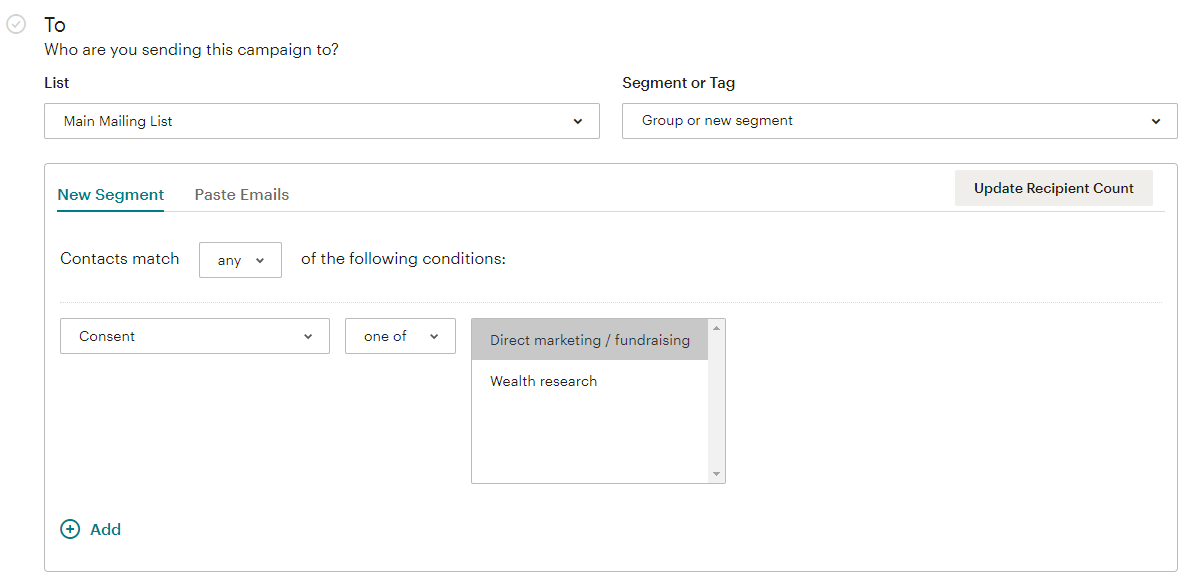 The groups can be easily included on a form - for example: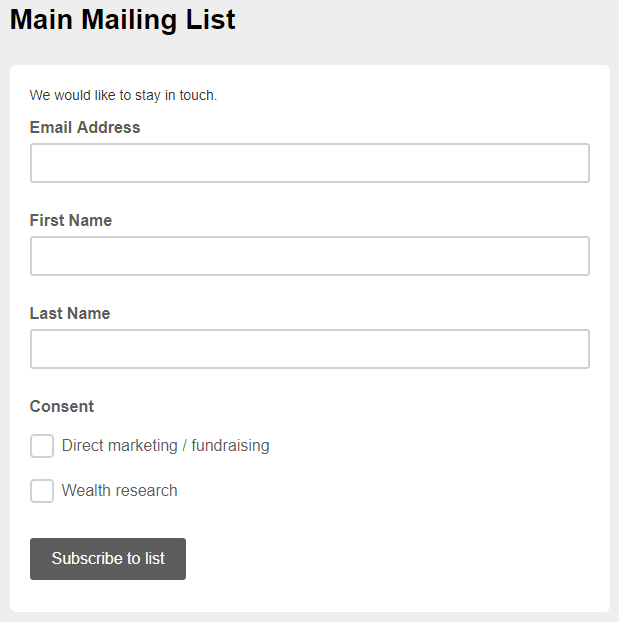 To create forms for your Mailchimp Audience go to the Audience and choose the Signup Forms link.


The Donorfy Academy features a learning course for Mailchimp - enrol here