An auto merge feature in Duplicates is available to help to reduce the amount of time spent assigning items to merge. This can be switched on from Settings > Configuration > Duplicates Settings
The auto merge feature will merge matches that have been given the confidence score of 13 or above.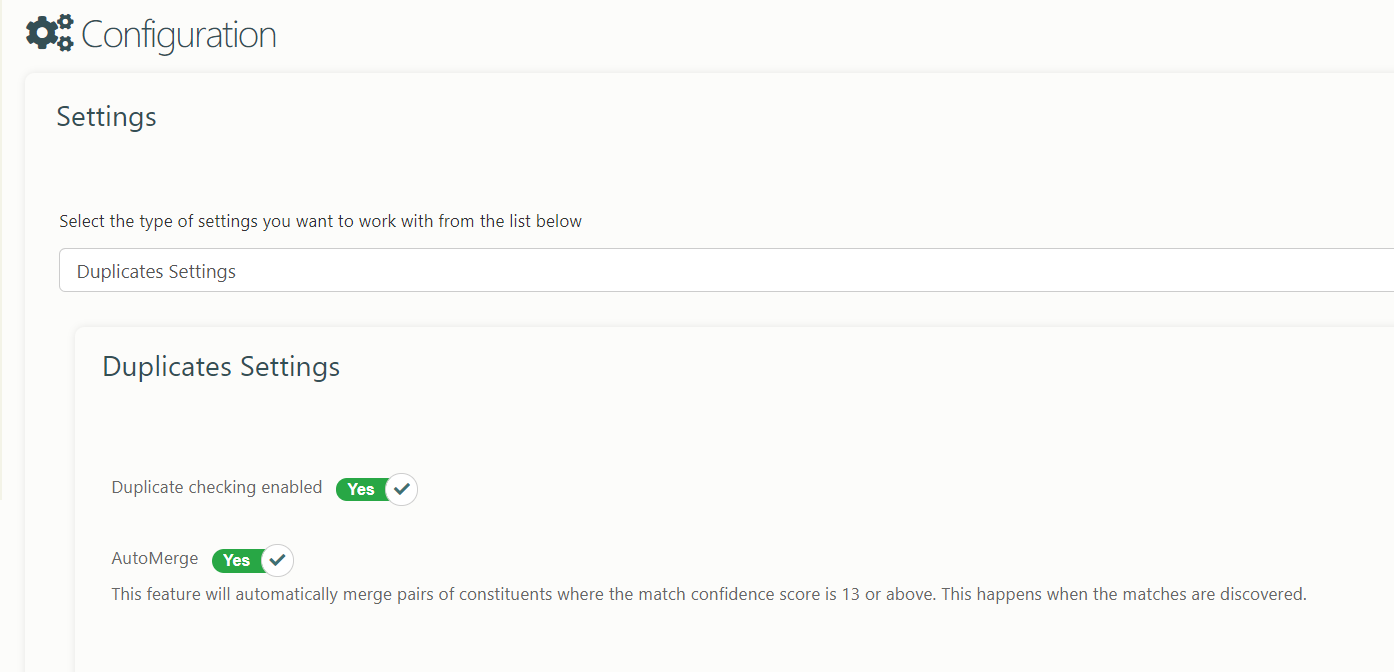 The confidence scores are detailed within the article Duplicates - Overview
Key info: If you want to preserve duplicate constituent profiles that would be automatically merged then this option should not be enabled.