Creating a Trigger is done from within Data Management on your navigation bar:
Data Management > Triggers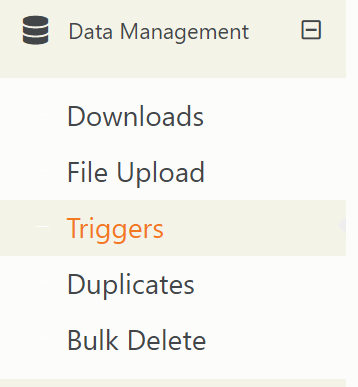 Click on the + button to start creating your trigger.
Add a name for your new Trigger and select the Type of system event which will initiate the trigger.
For the Trigger Types see this article:
Once selected click on Save Changes

The configuration screen will then appear.
This is where you add your Conditions and Actions depending on what you would like your Trigger to fire for and send to...
See the following articles: