Do you have an idea to improve Donorfy?
Great, we'd love to hear your suggestion!
You can submit your suggestion via the feature update requests page which you can access directly from the options under your User Profile (your initials in the top right corner of Donorfy).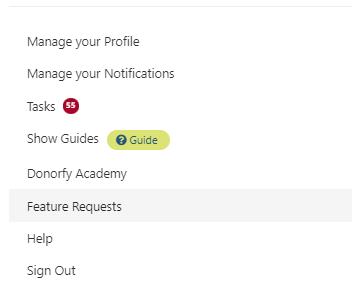 All feature requests are looked at and considered for potential taking forward for development by the Product Management team.
Please note that this is a Professional Plan feature only.