Once you have connected Mailchimp to Donorfy - see this article - you will now be able to choose which Mailchimp audiences (previously known as lists) you want to link Donorfy, as shown below.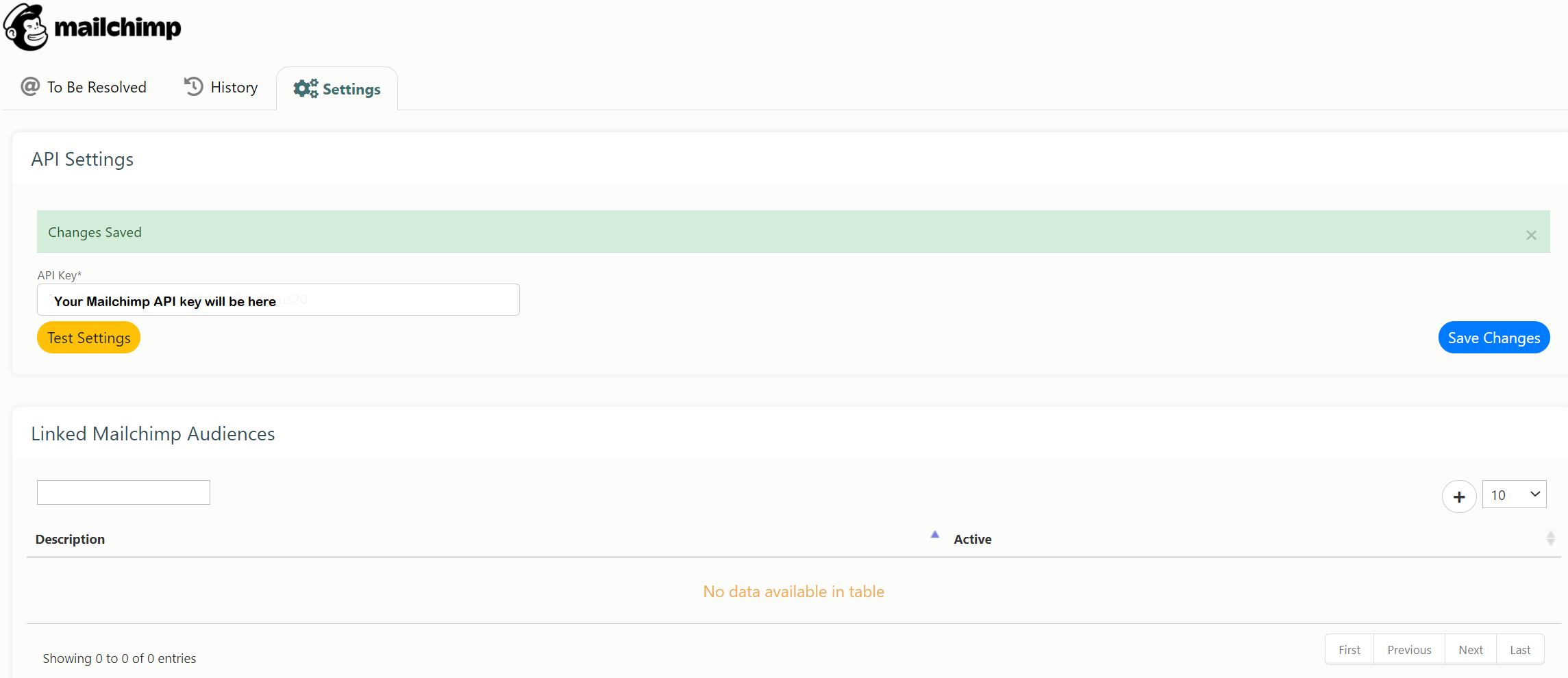 Link you MailChimp Audience
From within Integrations > Mailchimp > Settings
Press the + button in the Linked Mailchimp Audiences panel
(this is to the right of the screen)

Note the Mailchimp audience name must not be longer than 50 characters - if the name is longer you will need to rename the audience with a shorter name.
Choose your 'audience' from the drop-down list and press Save Changes

Your audience will now be saved to the main Mailchimp listing within Donorfy, as below.
Click on your audience description to open it.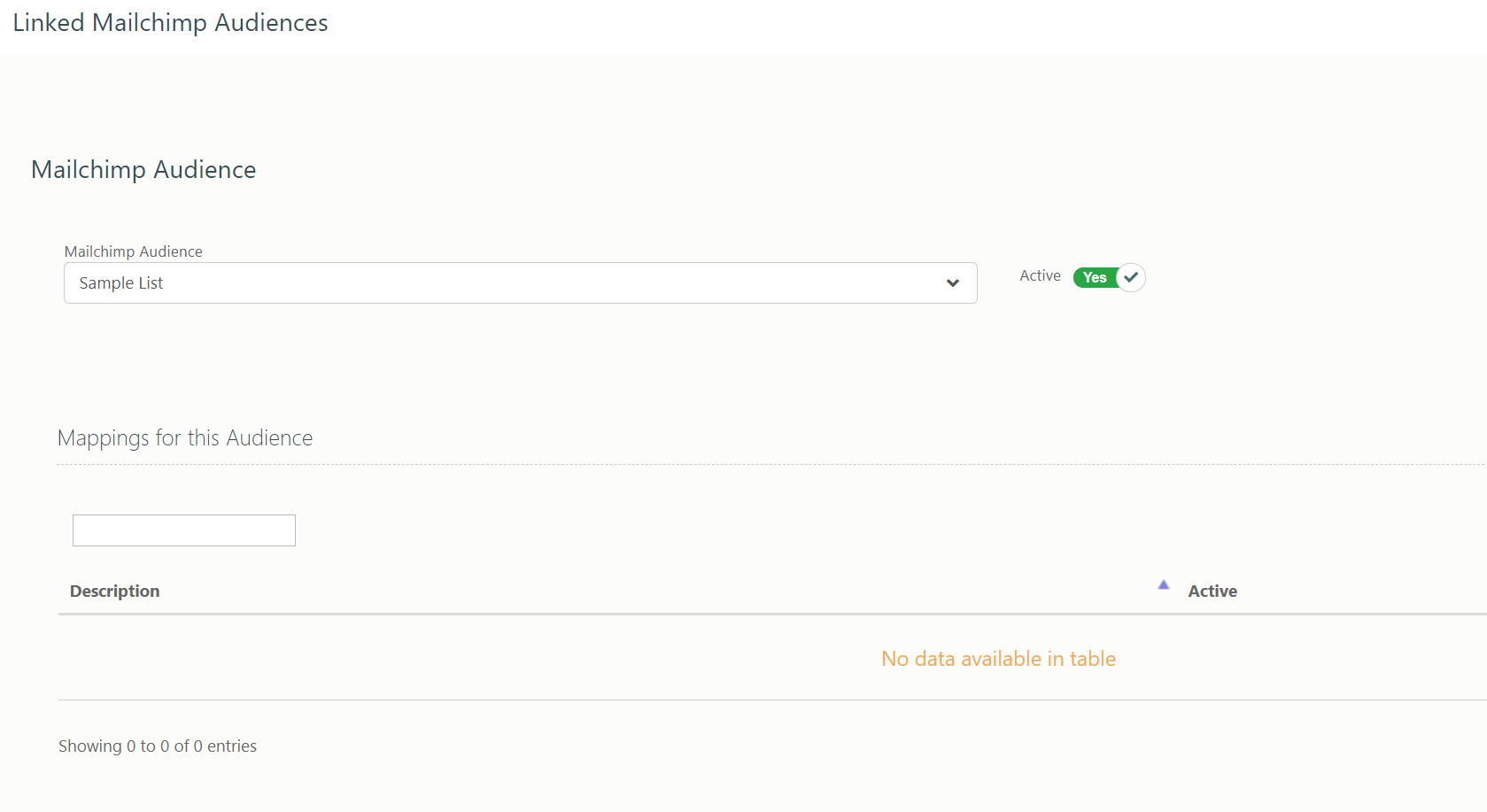 Add your data mappings (Donorfy Purposes and Tags to MailChimp Tags or Groups)
Click on the + button to the right of the screen to add a new mapping

You can now choose which Donorfy Purpose or Tag will be mapped to which Mailchimp Tag or Group (see important notes below)

The mappings are one-to-one and not one-to-many - i.e:

The Purpose or Tag in Donorfy can only be mapped to one item in Mailchimp.
The mappings will not support the same Purpose or Tag in Donorfy being mapped to another item in Mailchimp.
The same would be for a Mailchimp Group or Tag being mapped to Donorfy.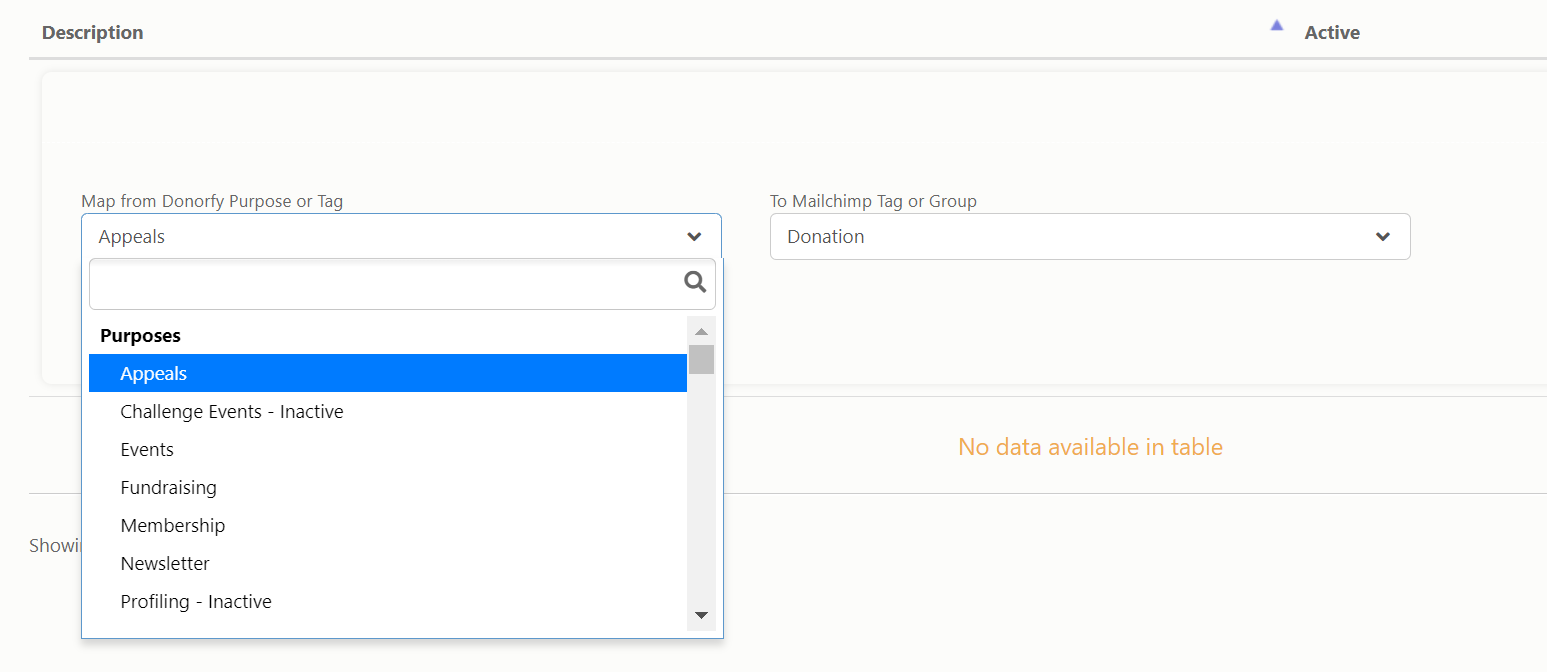 Important notes:
Please ensure that you do not use special characters - e.g. commas, underscores, or ampersands (&) - within your Tag or Group descriptions as this may cause an adverse effect with the syncing process.
Mailchimp allows Audience fields to be configured as 'Required' - see Audience >Settings > Audience fields and |MERGE| tags. When syncing to Mailchimp, Donorfy will supply only first and last names in addition to an email address, so you should ensure no other fields are marked as Required.
Next Step
Next, you will need to create a sync from Mailchimp to Donorfy by setting up your webhooks within Mailchimp.


The Donorfy Academy features a learning course for Mailchimp - enrol here