A Tag can be selected to be pinned to the top of Constituent profiles as a way of displaying key information, such as if the Constituent is a High-Value Donor, or a certain member of the team is assigned to them.
This can be set from Settings > Configuration > Tags & Tag Categories
Within the settings of a Tag, you can set the 'Show this tag as a Pinned Tag' to Yes - Where a Constituent has that Tag on their Profile, it will then display within the summary details section at the top of their Profile.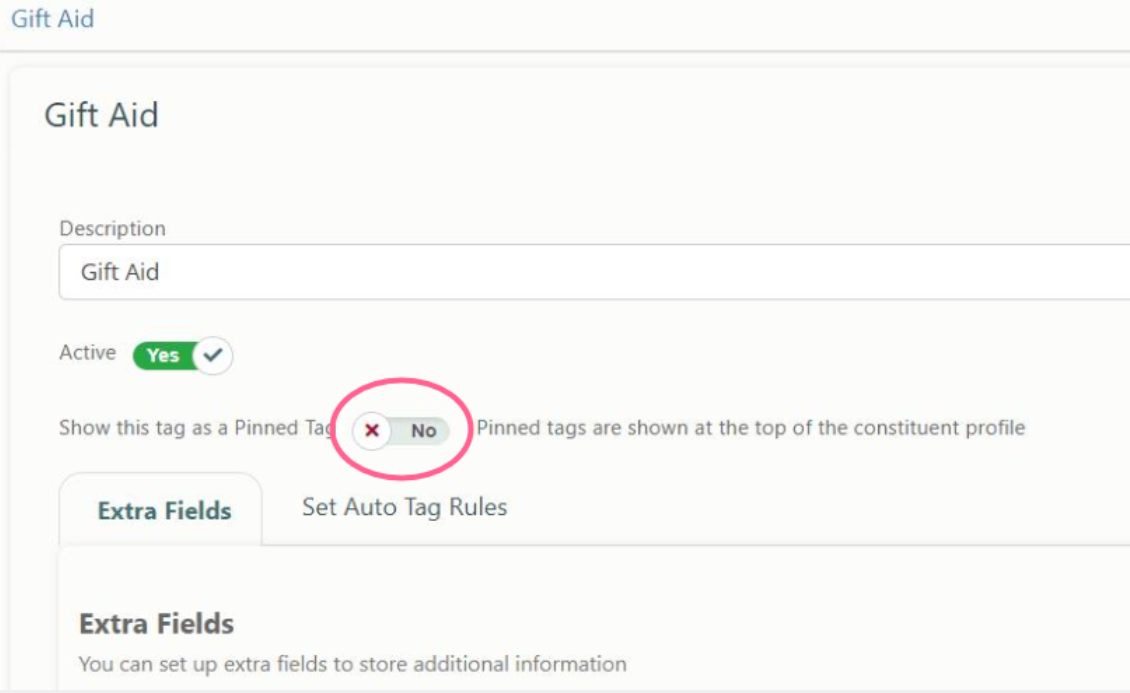 The Tag will then display on all Constituents where the Tag features on their Profile as follows:
Summary section: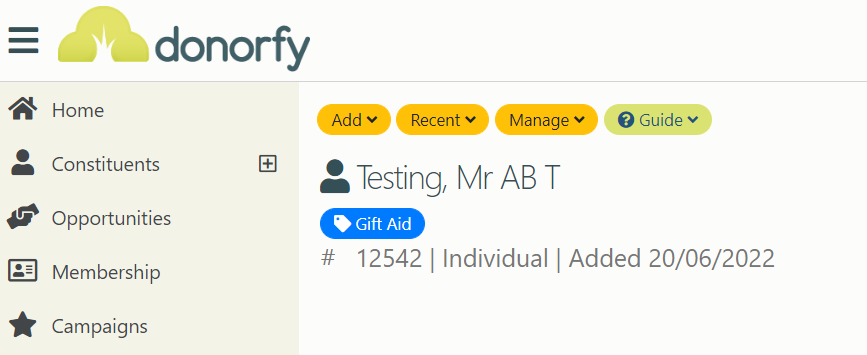 To add a Tag to a Constituent Profile see - Adding a Constituent Tag
Once the Tag has been added and the changes to the Profile saved, the Pinned Tag will display when the page is refreshed.