These are the drop-down values for the prefix to the last name. For example the 'van' from Dick van Dyke. It means that they don't have to be entered as part of the last name, ensuring Mr van Dyke appears in the D's, not the V's of any alphabetic listing.
To add a Prefix
Open Settings > Configuration > Name Prefixes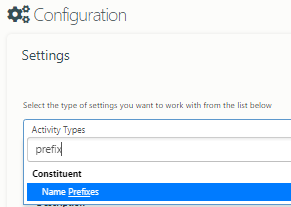 Click on the + icon to the right of the screen
Enter the description for the Prefix being added
Ensure it is set to Active
Click on Save Changes
The Prefix will then be available for use within your Donorfy within the Personal Details section of a Constituent's Profile: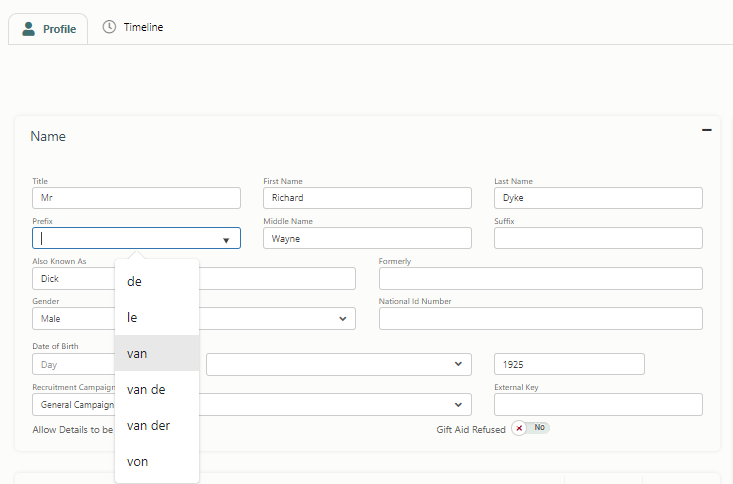 Please note:
The Prefix is not automatically added to the Label Name or Salutation, so when using the Prefix field, these fields will need to be updated:
Auto default:


Manually updated:

Reporting on Prefix in Lists
The Prefix is not currently available in Lists, however, the Prefix will be visible within the Description field and (where manually updated) the Label Name and Alternative Label Name fields.