This is a Professional Plan only feature - to upgrade see https://donorfy.com/pricing
Pebble Reports allows you to quickly and easily build reports using your Donorfy data.
You can download a trial version of Pebble Reports so you can evaluate it before you decide to buy it - you need to download the version of Pebble which use can use OData as a data source.
Pebble Reports will retrieve data via the Donorfy data service, to use the data service you will need to find your API key - see this article for help with that.
Your link to the Donorfy data service will be https://data.donorfy.com/odata/<your api key> e.g. if your api key was abcdefgh your link would be https://data.donorfy.com/odata/abcdefgh
When you start Pebble Reports click on the Connection button on the Data tab, press new and choose OData Connection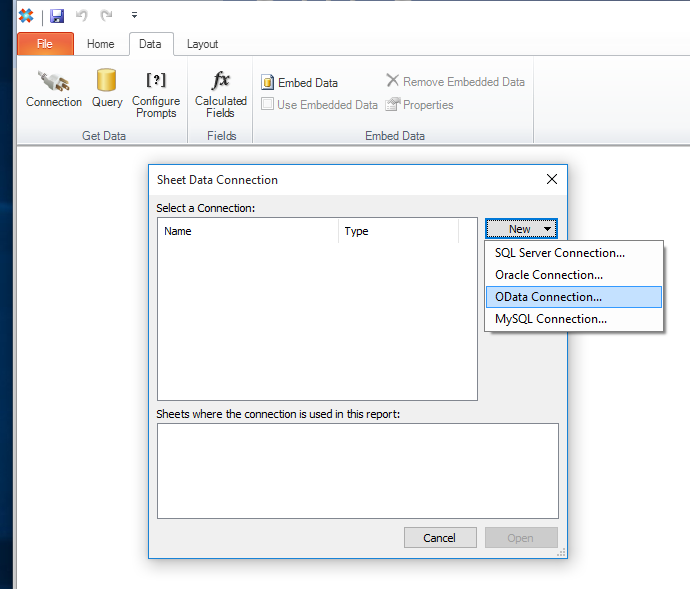 Setup your oData connection by entering your link to the Donorfy data service and your user name and password - similar to the example below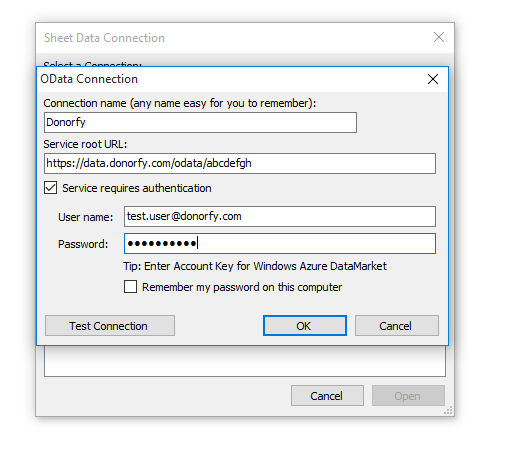 Once you have entered your details press the Open button on the Sheet Data Connection page.
Next press the Query button, this will display the OData Query Builder - as per the screen shot below - use the drop down list under 'Choose a function or entity set' to select the type of data your want to include in your report, then press OK.